Calls to update restrictions on gay men donating blood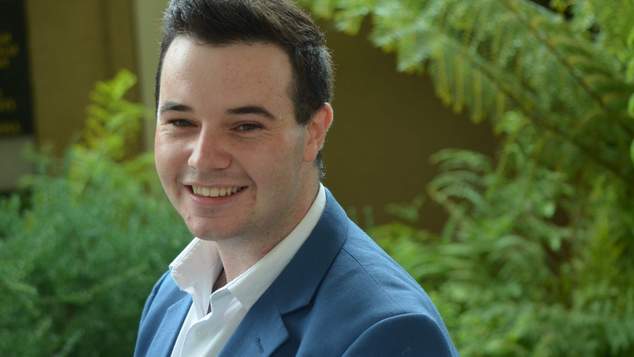 There are renewed calls for the rules surrounding blood donations to be updated.
A young Tasmanian gay man has written to the leaders of all three political parties calling for a new blood donation policy after he discovered he is barred from giving blood.
Ben Dudman says the policy is outdated, limits the supply of safe blood and fosters stigma against gay men.
"It is absurd that I can't give blood despite practising safe sex, whereas heterosexual people who don't have safe sex can donate," Dudman said.
"The current policy of excluding all sexually-active gay men from blood donation limits the amount of safe blood available to those in need, and stigmatises gay men as a threat to public health."
"The current exclusion is a throwback to a time almost forty years ago when HIV was much less well understood, and myths about gay men all being promiscuous and irresponsible were more widely held."
"Since then blood testing has improved immensely, rates of HIV infection among gay man have decreased, and Australians have shown they support inclusion and equality for LGBTIQ+ people."
"It's time for a new blood donation policy that screens potential donors for the safety of the sexual activity, not the gender of their sexual partners." Dudman said in a statement distributed by LGBTI equality activists.
Currently, gay or bisexual men can only donate blood if they have not had male-to-male sex (including with a condom) within the last 12 months. This is despite HIV being detectable in donated blood through a simple test.
In 2008, the Tasmanian Anti-Discrimination Tribunal heard a case from Michael Cain alleging the deferral period was discriminatory. The Tribunal found that ongoing scrutiny of the deferral policy was required, however, according to Mr Dudman, it appears that such scrutiny hasn't occurred.
"I call upon the Australian Red Cross Society to review its policy position in light of modern medical advances, so that blood donations can remain safe, while also removing discrimination towards gay and bisexual men."
"I have written to Prime Minister Morrison, Bill Shorten, and Richard Di Natale calling on all three major parties to commit to a policy review in this area prior to the next federal election," Dudman said. "My blood is safe. Let's use it to save lives. Let me donate by blood."
The Red Cross Blood Donation Service submitted a proposal in 2012 to half the amount of time gay men must abstain from sex from 12 months to 6 months, but the proposal was knocked back by the Therapeutic Goods Association.
In 2016 at the Commonwealth Heads of Government (COAG) meeting Health ministers from around Australia agreed to bring forward a review on the longstanding policy. According the the Red Cross website the review was delivered in November last year.
20-02-19 Red Cross was contacted for comment.
21-02-19 Follow up calls and emails to Red Cross have not been answered.

OIP Staff
---