Catching Up with Mr Gay World – Jordan Bruno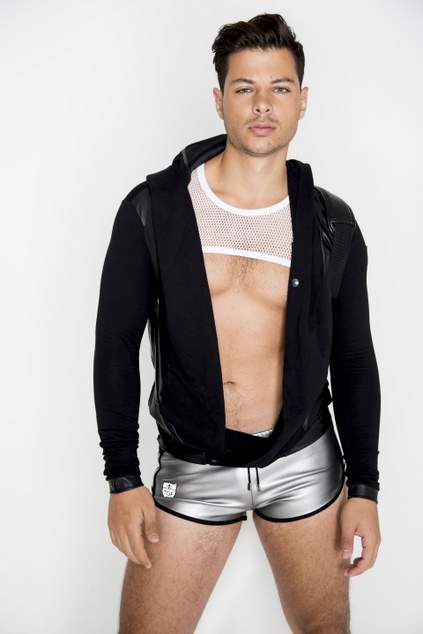 Jordan Bruno came to public prominence as a contestant on the popular TV show My Kitchen Rules.
Working alongside his mother Anna, the pair made it through to the show's semi-finals.
Since then Jordan has released a charity cooking book, been an outspoken advocate for marriage equality and launched his own cooking school.
His latest achievement is being named Mr Gay World.  
Jordan confesses that when he began his journey on the Mr Gay Australia contest he was completely unaware that it was part of a larger global competition.
"My friend Freddie in Melbourne thought I was a very good representation of Australia's LGBTI scene, so he entered me, and the rest is history, it's just became a rollercoaster that I didn't know I was hopping on." Jordan said as stopped for coffee after shooting OUTinPerth's cover.
Having won the Australia wide competition Jordan found himself in South Africa representing Australia, where after a series of tests and tasks he was named the winner.
He says the experience has given him a lot of insight into LGBTI rights around the world and a chance to talk about issues that concern him.
"I've met some incredible LGBTI role models across the world who are doing amazing things, and I'm excited to work with them. I've also learned that I am passionate about LGBTI rights, which I knew, but maybe I'd dedicated more time and energy to it than I'd realised, and it is something I will do for the rest of his life."
Jordan said he found South Africa to be an intriguing place. "They're very forward in terms of constitutional rights, they were the first grant gay rights in the constitution in terms of gender and sexuality, and they also go marriage equality in 2006 – so they're very progressive, but people are still kind of reserved about their sexuality, which I found funny." Jordan said.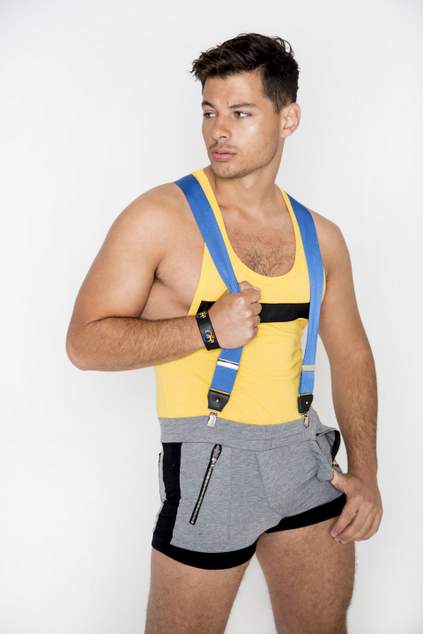 Jordan says the best way to describe Mr Gay World is a contest about LGBTI social work, "It's not this shallow beauty contest." He highlights that while there are modeling rounds and a swimwear round, he didn't win any of those sections.
"I was critical going in to it." he said "But what it does, is bring 25 LGBTI role models from different countries together to talk about the political scene within their country, their LGBTI rights and their social missions that they are trying to work on, and it brings international attention to each campaign which I think is pretty special, six weeks ago I didn't know what was going on in India, now I do."
One issue Jordan is very passionate about is online bullying and body shaming.
During the Mr Gay World competition some of the contestants from more conservative countries faced severe online bullying for being prominent gay advocates, but part of that was also physical comments about their appearance.
Jordan said he finds it concerning that many people have very strong ideas about how someone should look or act.
Reflecting on the fashion shoot he's just shot for OUTinPerth he said he just tries to have a good time.
Working with photographer Claire Alexander and the stylists from FA Concent Store Jordan had a lot of fun in the studio posing in a variety of different outfits.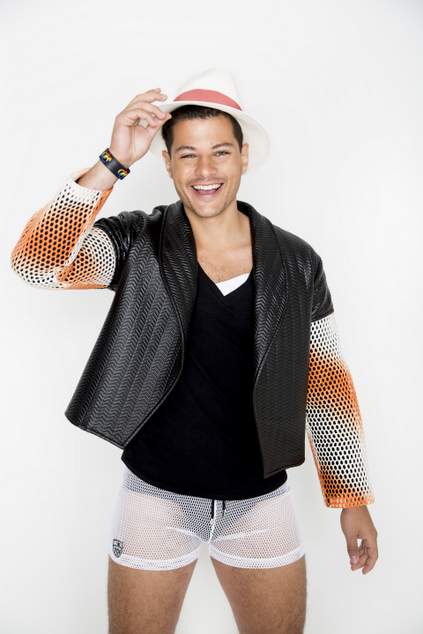 "You've just got to be yourself, I don't have the most polished body in the world, but I'm at a place where I just don't care if someone thinks I'm curvy, or I don't have chiseled abs. The older I get the more I realise you've just got to be yourself."
"We're all made differently, and the sooner you learn to embrace the body your in, the better your life will be – significantly. Because you're never going to look like a model in a magazine."
Remembering that magazines and people's Instagram accounts are not true reflections of a person's whole life is something Jordan thinks we should be reminded of more often.   
"There's lighting, there's make-up, there's Photoshop and professional photography, it all makes you into something that you are not really. I've learned to look at magazine's critically…I just assume nothing is real." he said.
While social media has played a big part in Jordan's success he also recognises it's negative influence.
He notes that often people will say to him "I wish I had your life" but he responds that they probably wish they had 'his life on Instagram', not is actual life.
"Social media is just a fraction of the truth, it's the glamorous moments, but I also have my depressing, downfall, moody moments as well as there's far more of them than glamorous moments."     
Get the look at FA Concept Store
Jordan Bruno looked his fabulous best for his Mr Gay World quest with help from local fashion purveyors FA Concept.
French Jeweller and Stylist Aymeric Futol opened his Pier Street emporium last year, bringing a range of new fashion styles to Perth.   
How would you describe your business FA Concept Store?
That's not an easy answer as we are doing different services (fashion styling, personal styling, makeup, fashion photography etc.)
Probably the best way to describe it is as a fashion platform with FA Concept Store as a window-shop for the other services.
We built through the years different skills which led us to create this new business in Australia.  Our main goal is to promote fashion in different ways and to be able to control the quality we can provide to our customers knowing each segment of the industry.
In order to achieve greater goals, we've been sponsors for the last STYLEAID event and the 24th Belmont business awards last year. Now we're working closely with Jordan Bruno to help him manage his multi talents on a bigger scale.
We are also here to share our knowledge and network with the Western Australian community as much as we can. We already showcase WA brands such as Sad Jane, Hoodedwept and Alister Yap.
When did you first become interested in fashion?
As far as I remember I was always keen on fashion with a very elegant mother, caring a lot about fashion and the apparence.
I learnt how to sew with my aunts when I was 12 years old, and I started in 2004 to be involved in jewelry production for Fashion Week in Paris for famous designers such as Daniel Swarovski, Torrente, Marni and later on for Piaget, Louis Vuitton and Hermes. I created my first jewelry company in 2009 in Geneva, Switzerland.
Your currently in Europe on a buying trip – what fashion trends are you seeing?
Seeking unique pieces and designs, I always go back to Europe with my associate to make the selections. And also to complete my huge vintage collection (from the 17 century to the 90's) From Chanel, Hermes, Dior, Gucci, Courrege and others.
We hope by September to introduce a new classy shoes brand as we are going to PITI UOMO in Florence, then Milan just after Paris, Zurich and Geneva. The European trend is post-apocalyptic (get rid of Parisian centrism and inspired by the 60's & 70's).
What's the one essential piece of clothing everyone should have?
This one is an easy answer:  definitively a stunning pair of classy shoes can make your outfit stand out and in winter a qualitative timeless coat to make your outfit from OK to Wow!
Discover more about FA Concept Store at www.fa-concept.net
Writer Graeme Watson, Images: Claire Alexander, Creative Director: Clement Fichot, Styling: Clement Fichot and Laura Gabriele, Make Up: Patrick Gerald Hall,  Fashion: TOF PARIS, TEAMM8 (Sydney) La Cerise Sur Le Chapeau, Alessandra Governa. 
---