Channeling Liza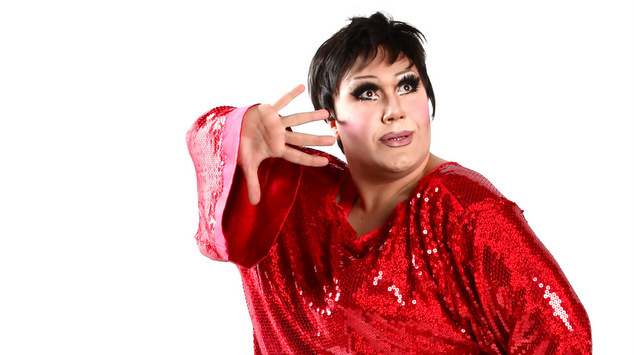 Trevor Ashley is bringing his hit cabaret show Liza (On an E) to the Spiegeltent for Perth's Fringeworld. Taking liberties with the beloved Miss Minnelli's classic Liza With An Z title is just the beginning of Ashley's comical tribute show to the gay icon.
'I'm very excited!' exclaims the well known queer performer from Sydney ahead of his trip to Perth. Ashley's no stranger to a Spiegeltent; his productions have taken him to a variety of different festivals in recent years. 'I've done Liza in the Spiegeltent in both the Melbourne and Darwin Festivals, and I'm about to do my I'm Every Woman show in the Spiegeltent in Melbourne too', explains Ashley. 'I'm going to be a bit of spiegel whore for the next six months with all the shows I've got going on. Performing in the turn of the century wooden tents has a special appeal for Ashley, 'I really like that everyone's so close. I really enjoy that sort of intimacy.'
'I discovered Liza when I was a kid,' says Ashley. 'My Dad was working for this big architectural firm, and his boss had this giant country retreat with a guest house and we were all invited there. I wasn't like the other boys, so while they were all out in the paddock playing cricket I was inside watching videos.
One of the videos Ashley came across was The Ultimate Event, a show featuring Frank Sinatra, Sammy Davis Jnr and Liza Minnelli. 'I was hooked,' laughs Ashley, 'Oh My God, Liza Minnelli was amazing, I didn't care about the other two, but I was a Liza fan from that moment on.
'The show only works because of the great legacy of songs she has,' said Ashley. 'When you actually look through her repertoire she actually has the most amazing hit parade of songs.'
Ashley is certainly a hard working entertainer aside from his own shows he's also starred in the musicals Priscilla Queen of the Desert and Hairspray. Signing up for another big musical is not something Ashley sees in his near future, he laughs as he recalls having done hundreds of performances of the same show. For the moment this performer is happy getting up close and personal on the festival circuit.
Trevor Ashley's Liza (On An E) is at the Spiegeltent from Sun February 10 – 16. Tickets can be bought from www.fringeworld.com .au