Check out the latest music releases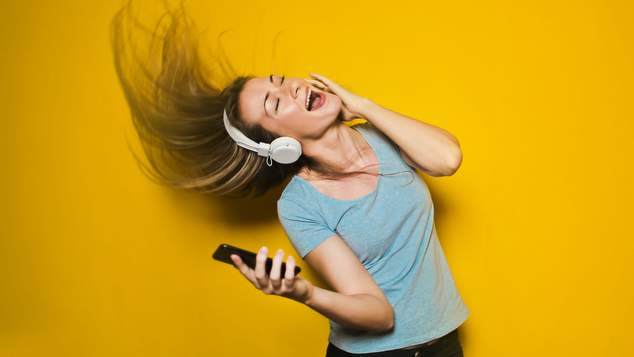 Need some new sounds in your life? We've checked out some of the latest albums to be released, and delved into iTunes to locate some fresh new tracks.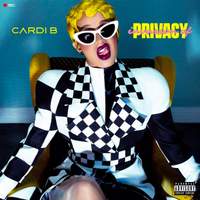 Cardi B
Invasion of Privacy
★★★½
If you like Nicki Minaj you're probably going to love Cardi B's new album Invasion of Privacy. With a reputation that's growing fast and with great audacity Cardi B is an extremely good business woman and before you judge her for the lyrical content I'd point out how much more criticism she receives for her musical style than the men who sing pretty much the same thing. She doesn't bow down to being your polite little lady and she will tell you. With hits like I Do, She Bad and Bartier Cardi. I can guarantee you most of you will listen to her ironically and then a couple of weeks later be grinding to her songs on the downstairs dance floor at the Court with full sincerity. – Kyle J Kash
---
Fresh Tracks
Chicane – Gorecki a smooth cover of Lamb's classic Kylie Minogue featuring Gente De Zona – Stop Me From Falling Kylie fires up her country hoedown by adding a Cuban spin Jon Hopkins – Everything Connected beautiful collision of techno and ambient sounds Chilly Gonzales – Lana Del Rey Medley Stunning piano rendition of Blue Jeans and Video Games. Craig Armstrong – If You Should Fall somber, mellow and moving Wynton Marsalis Septet featuring Lenny Kravitz – Are You Gonna Go my Way Lenny's psych-rock jam is transformed into a bluesy jazz number Kirby Forrest – Acid Jazz smooth rap over woozy beats Tracey Thorn – Dancefloor (Pearson and Lindblad Italo Remix) eight minutes of uber-cool nu-disco  Roisin Murphy – All My Dreams fresh new weirdness Black White White Light – California Love it's like the Mamas and the Papas merged with the Beatles Melody's Echo Chamber – Breathe In, Breathe Out Melody follows up her 2012 album with some energetic power pop               
---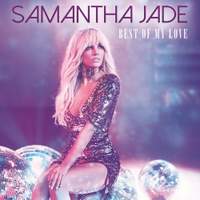 Samantha Jade
Best of My Love
★★½
Samantha Jade's third album Best of My Love answers the question 'What if one of Australia's best vocalists covers an album of the world's most iconic disco tracks?' Unfortunately for Jade you don't really want to hear the answer. Her goal was to bring disco to a new audience, however if you really wanted to hear the classics I suggest listening to the original tracks made famous by Cher, Gloria Gaynor or Diana Ross. The only real saving grace to this album is the two original songs that come at the end of the album Roller Skates and Let me Love You. With artists evolving their sound in 2018 I'm left confused why this talented artist isn't evolving and making a difference with her incredible voice. – Justin Gray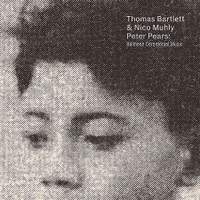 Thomas Bartlett & Nico Muhly
Peter Pears: Balinese Ceremonial Music
★★★★
Longtime classical music collaborators Bartlett and Muhly's latest project takes its inspiration from Bali's Gamelan music. In the 1930's ethnomusicologist Colin McPhee lived in Bali, later his transcriptions of the gamelan melodies inspired British composer Benjamin Britten, who also travelled to Bali, with his partner opera singer Peter Pears. This album filled with intricate intertwining piano melodies, husky vocals and metallic percussion is delightful. Highlights include Valentine, Balthasar, Nicholas and Gambangan. – Graeme Watson
---
Q-Tip featuring Demi Lovato – Don't Go Breaking My Heart a laid back soulful version of Elton John's classic.  Morcheeba – Never Undo after releasing one album under their own names Skye Edwards and Ross Godfrey are back as Morcheeba.  Tim Linghaus – You in our rear vision mirror (Cemetery car park) a relaxing mix of subtle piano and scratchy sounds. Axiom Quartet – Little Lies because your next dinner party needs some classical Fleetwood Mac to play in the background. Yolanda Be Cool featuring Kwanzaa Posse – Musica If you loved Pnau's Chameleon you'll get into this mix of Africa chants and dance beats THANKS – Sunshine it's like the 90s have returned, c'mon and feel the sunshine. ZHU and Tame Impala – My Life Tame Impala hardly show any signs of their psychedelic rock beginnings but this electro-soul is gorgeous.  Sevdaliza – Voodoov dramatic, orchestral, odd and incredibly intriguing, sounds a little like R2D2 fronting a trip-hop symphony Kadhja Boney – Mother Maybe a folk soul masterpiece with elements of funk and jazz, sensational lead track from the singer's new album.  Bjork – Arisen My Senses (Kelly Lee Owens Remix) there are so many interesting sounds going on in this remix, teamed up with Bjork's exceptional vocals.  Anenon – Verso for lovers of Philip Glass. Ravyn Lenae – Sticky quirky vocals and serious attitude will get you spinning round and round. Donna Delory and Nikki Harris – All Through the Night (Willie's Nocturnal Mix) Madonna's backing singers covering Cyndi Lauper – it's camp.
---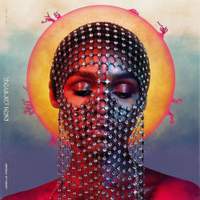 Janelle Monáe
Dirty Computer
★★★★1/2
Whereas Janelle Monáe's previous two albums had an overarching space opera narrative, Dirty Computer is liberated from such a constraint (watch the YouTube "emotion picture" for that). In its place are a scattering of iconic gems: Screwed is this moment's anthem (sooooo good!); Make Me Feel is Prince funk; feminist pop song PYNK is just brilliant; and So Afraid has sublime rock swagger. Overall, it's not amazing, but it's pretty great. Perfect for at home parties or… ahem… intimate couplings. – Scott-Patrick Mitchell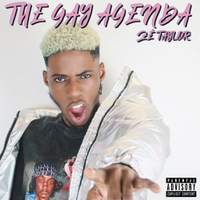 Ze Taylor –
The Gay Agenda
★★★★
On his mixtape uber-cool rapper Ze Taylor performs Icy Boy, his take on Saweetie's Icy Girl, both tracks borrow from Khia's My Neck, My Back (Lick It), it's a sensationally tight two minutes of magic. Taylor has described this collection as "unapologetically gay", and it opens up with the hard hitting Crack That Wrist which samples homophobic pastor Sean Harris. Juxtaposing Christian rhetoric with rap beats occurs again on 1969, while Only Reason is filled with romance. Great seven song collection – Graeme Watson.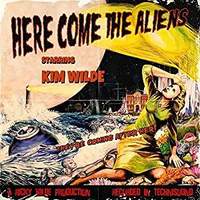 Kim Wilde
Here Come The Aliens
★★★★
It has been a while since we heard from Kim Wilde, the last album of original songs (Snapshots) was released in 2011 and new music was due and she certainly brings it with this album. With everything old being new again (sorry Ms Wilde) music was bound to follow. All the songs on this album evoke emotion as music tends to but Kim Wilde really lets the music speak, from the evocative Solstice to the opening track 1969, this album rocks from beginning to end. Toe-tapping and rock steady, fantastic album – Mark Lee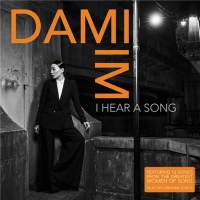 Dami Im 
I Hear a Song
★★★
It's a great tragedy that we seems to be able to find great singers through TV talent shows, but seem to quickly relegate them to making albums that are marketed for Mother' Day. Dami Im takes on the standards Feelin' Good, I Say a Little Prayer, Summertime, My Funny Valentine, God Bless the Child, I Can't Make You Love Me. Dami Im is a great singer, but did we need another version of any of these songs? The two originals on this album Like a Cello and I Hear a Song are sensational – can we have a whole album of original work please? – Graeme Watson
---