Conservative family groups call for more protections in marriage bill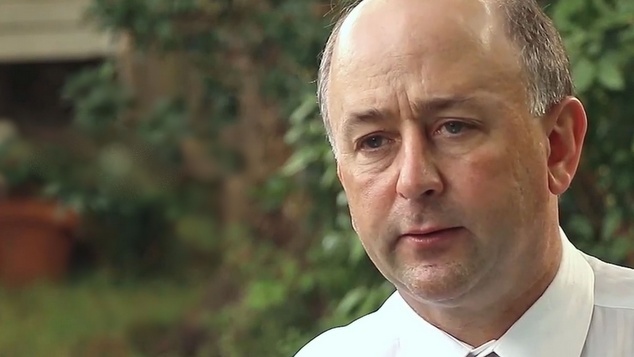 The senate inquiry into the government's proposed marriage bill will hear from a wide range of organisations both for and against marriage equality this week.
We take a look at the submissions but forth by the major groups opposed to changing the laws and highlight their areas of concern.
Australian Marriage Forum
In their submission to the senate inquiry on the government's Same Sex Marriage Bill the Australian Marriage Forum calls for the government to provide far more wide ranging protections for religious beliefs and argues that children are better off when raised by heterosexual parents.
The group are scheduled to appear before the committee's hearing in Melbourne on Monday. In their written submission the group's leader Dr David van Gend lays out the changes they'd like to see to the bill.
While the proposed bill offers exceptions for both religious bodies and civil celebrants, the AMF has a list of additional exceptions they'd like added.
These includes exemptions for people who hold religious beliefs but are not members of the clergy or marriage celebrants.
The AMF suggest that there should be provisions allowing religious bodies to reject same sex couples from adoption services and that additional protections need to be added to allow education facilities to teach their belief that marriage is only between a man and a woman.
The group also argues that additional requirements should be added to ensure greater protections for religious leaders who want to preach religious doctrine.
Dr van Gend wrote that the bills terms of reference grossly neglected the true nature of religious freedom and did not do enough to respect the rights of children.
Arguing that marriage was an institution that outdated all laws and governments, the ACL's 46 page submission said no parliament had no authority to make changes in this area.
Family Voice Australia
In their submission to the committee Family Voice Australia argue that the proposed law should be abandoned completely, suggesting that any law that requires protections for religious freedom is a bad law to begin within.
Family Voice Australia content that religious freedom is recognised a human right, and marriage equality is not, therefore the onus is on the government to prioritise the protection religious freedoms.
Listing cake makers, wedding photographer and venue hire businesses as areas that will need additional protections, the group suggest that wording similar to being a conscientious objector during wartime could be utilised.
Australian Christian Lobby
Like Family Voice Australia, the Australian Christian Lobby (ACL) via it's associated body the Human Rights Law Alliance, puts forth that marriage is not a same-sex recognised human right.
The ACL's submission expresses concern that once marriage is not exclusively between a man and a woman, society will be re-ordered, and gender norms will fall away.
"The complementarity of male and female is uniquely defined in the marriage law. Where gender is erased from the fundamental group unit of society, it logically follows that gender becomes increasingly confused at all levels in the community.
"It is for this reason that the gender revolution and the same-sex marriage movement are linked and gain traction together", the ACL said in their submission.
The Christian lobby group asks that additional protections be added not only for clergy and civil celebrants but also for people of faith who want to conscientiously object to providing services to same sex marriage ceremonies.
The ACL suggest that anti-discrimination laws will have to be re-worked to ensure people can hold their beliefs about marriage, but also beliefs about family, sexuality and gender.
In their submission the group argues that protects will be needed to ensure people who don't recognise same sex marriages are not disadvantaged in employment, being recognised by professional associations or joining groups or organisations.
The group also argues that additional laws will need to be introduced to ensure that charities run by religious organisations are not disadvantaged.
The ACL also ask that it be illegal to not record the names of a child's biological parents on their birth certificate and procuring surrogacy services overseas should also be made illegal.
The Marriage Alliance
In their submission the Marriage Alliance raise concern that once marriage equality is introduced people who don;t believe that same sex couples should be allowed to marry will fall foul of anti-discrimination laws and not be presented with enough options for educating their children.
THe Marriage Alliance argues that parents must be able to retain the right to teach their children that same sex sexual activity in not normal – if that is what their religious beliefs dictate.
"The Safe Schools program teaches, among other things, that sexual activity between people of the same sex is normal, which is contrary to the teachings of major faiths including Christianity, Judaism and Islam." the Marriage Alliance submitted.
The group also raised concern that education departments would be forced to treat all types of relationships as being equal.
"In countries where same-sex marriage has been legalised, education departments have made programs similar to Safe Schools compulsory, because once a law was enacted that deemed homosexual marriage to be "equal" to heterosexual marriage, sex education was changed to also make "equal" all forms of sexual activity." the Marriage Alliance said.
The Senate Inquiry into the government's marriage bill will hold public sessions from Monday to Wednesday this week in Melbourne, Sydney and Canberra. 
Read all the submissions online.
OIP Staff