Cirque du Soleil's new show 'Kurios' is coming to Australia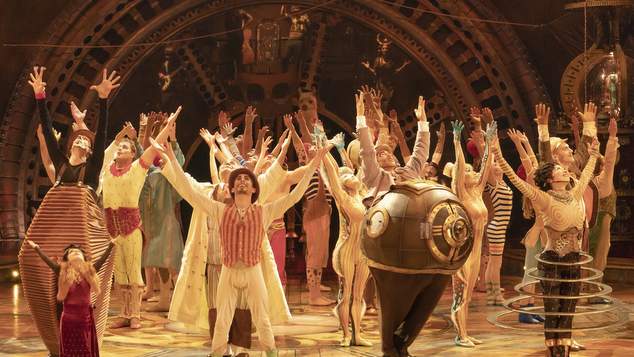 Cirque du Soleil will return to Australia from October this year with its most acclaimed touring show, Kurios – Cabinet of Curiosities.
Perth audiences will have a while to wait though, the show won't make it to the west coast until half way through 2020.
The show's long national tour will kick off in Sydney on 2nd October 2019, before opening in Brisbane on 10th January 2020, a Melbourne season will commence on 12th March 2020, and Adelaide's turn will start on 29th May 2020, finally the show will make it to Western Australia for a 16th June 2020 opening.
Kurios will premiere under their Signature Big Top in Sydney at Entertainment Quarter, Moore Park. Written and directed by Michel Laprise, Kurios – Cabinet of Curiosities is a tale in which time comes to a complete stop, transporting the audience inside a fantasy world where everything is possible. In this realm set in the latter half of the nineteenth century, reality is quite relative indeed as our perception of it is utterly transformed.
Tickets for Sydney, Brisbane and Melbourne are available for purchase to the general public beginning Monday 18 March at 9am by visiting the show's website. Pre-sale waitlists for Adelaide and Perth will begin accepting registrations will open at the same time.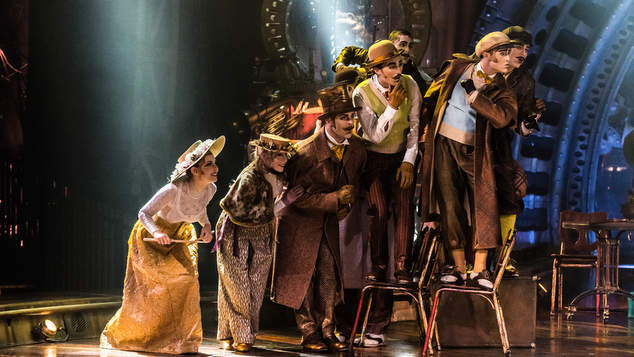 The production had its world premiere in Montréal April 2014 and since its debut, it's garnered critical acclaim as it's journeyed across the USA.
"It is not to be missed on any account," said Chris Jones in The Chicago Tribune. "Kurios is the most enthralling, consistently over-the-top magical show Cirque du Soleil has sent our way in a long time," wrote Robert Hurwitt in The San Francisco Chronicle.
The show is Cirque du Soleil's 35th production since 1984. The newest big top production to tour Australia arrives with a cast of 47 artists from 17 countries including world-class gymnasts, acrobats, contortionists, hand-puppeteers, yo-yo wizards, clowns, actors and musicians.
Cirque du Soleil is coming back – only 464 sleeps to go! 
OIP Staff, image: Martin Girard shhotstudio.ca Costumes Philipe Guillotel ©2014 Cirque du Soleil
---