Clare Watson talks about bringing the life of Adriana Xenides to the stage
Black Swan State Theatre's Artistic Director Clare Watson says the rehearsal period for her acclaimed play Xenides left her laughing and crying on a daily basis as she set about collaborating with the productions all female cast of actors and musicians.
The life of a long standing game show hostess might seem like an unusual focus for a dramatic production but Watson says by looking at the way we view Adriana Xenides life tells us a lot about how we construct narratives about women.
Xenides turned the letters on Wheel of Fortune for 19 years, and after her time on the show ended her life was plagued by ill health and she passed away in 2010 from a ruptured intestine.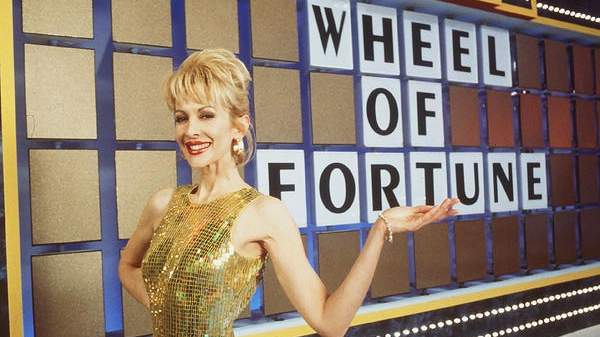 While she's know for looking pretty, bantering with the show's hosts and slowly revealing word puzzles – Xenides life had so many interesting facts, she was an award winning beauty queen, she moved to Australia from Buenos Aires as a child, spoke several languages, and was married several times, and engaged even more. Despite her many accomplishments, her life is portrayed as one of tragedy.
"In many ways in was a short, tragic life." Watson said. "It's a story that we seem to have heard over and over, it's a very similar story to the Marilyn Monroe story, it's a very similar story to the Diana story.
In the era of the #metoo movement Watson said the cast putting together the devised work had spent some time trying to unpick what it was about this type of story that makes it constantly reappear in art and popular culture.
"The tragic heroine, the woman who goes mad and dies, what is it about our culture that we keep repeating this narrative?" the director asks.   From operas to Shakespeare it's a common storyline for women.
"We wanted to tell the story of Adriana Xenides, but also wanted to critique the trope itself. So the women who are on stage are attempting to tell the story through as celebratory musical, but they also talk about themselves."
After spending years developing the work Watson has become an expert in all things Adriana Xenides, and laughs as she declares it'll be her 'subject matter expert' item for all future quiz nights. Preparing for the work has seen her interview many of the people the game show hostess worked with, and some of her closest friends.
The star did many press interviews with women's magazines, but it was at a time prior to the internet archiving every interview online, so the team have had to do a little but of digging to track down some interviews, but even with these some areas of her life remain unknown.
Watson shared that Wheel of Fortune's longest serving host John Burgess had been incredibly generous with his time and had visited the rehearsal room. On opening night Burgess spoke to the crowd and said he was sure his friend would have been "chuffed" to know that a show had been created about her life.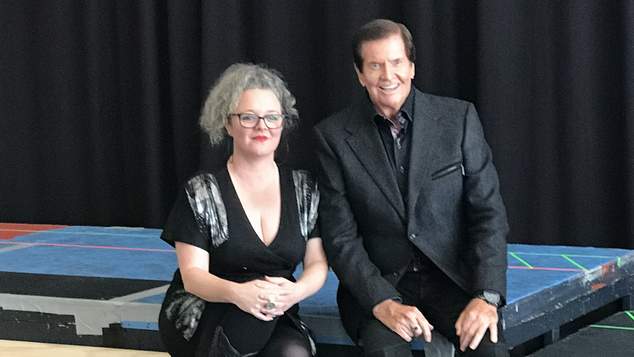 On television today women rarely hold the kind of position that was very common in Adriana Xenides time, where they played second fiddle to a charismatic male host.
"They were women who were the fall guy to their male host, and a subject of mockery. They were women who were valued for a smile and being a clothes horse, and we haven't necessarily seen a different version than that yet." Watson said.
There's yet to be a game show hosted by a women, where a man pops up every 5-10 minutes to announce some prizes in the gift shop, and hopefully that combination is a thing of the past, but there are few game shows where a woman is a host in her own right.
"We talked quite a lot about growing up and sitting on your couch in the afternoon and watching the roles that are on TV and the male and the female roles, and the quite sexist commentary and jokes that these women , the costars, absorbed night after night. What did we absorb from that, what was the cultural effect on us as a society in learning what is appropriate, what's respectful and what's funny?"
While serious conversation have informed the creation of the production, and it's likely to set off insightful conversation after you see it, Watson promises it's a fun and lighthearted show that is filled with songs and wit.
Graeme Watson
Catch Xenides at the State Theatre Centre until 11 November. 
---

Only a few performances of Xenides remain, grab tickets now to see the show.