Education Minister Peter Collier no need for LGBTI anti-bullying program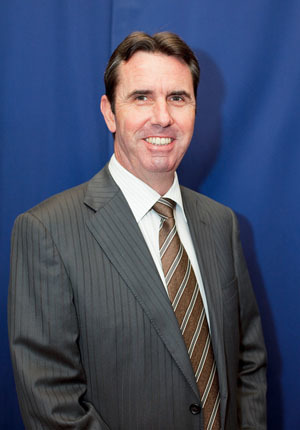 Education Minister Peter Collier has ruled out any future support for the Safe Schools Coalition anti-bullying program from the Barnett government.
Yesterday the opposition announced that a future McGowan Labor government would supply funding on a state level to allow the anti-bullying program that protects LGBTIQ+ students to continue.
Last month the federal government removed controversial sections of the program. It was also announced the program would receive no further funding after 2017.
In Victoria the Andrews Labor government has committed to 'going it alone. Funding the program directly and rejecting the curriculum and access changes ordered by Canberra.
WA's Education Minister has told the ABC that he's not a supporter of the program.
"I don't think it's money well spent. I think if Labor want to spend money $350,000 in our schools there are a lot of other things they could spend it on as opposed to a program which is not necessary," Collier said.
"Now if schools want to take up the program they've got full flexibility with the one-line budget now. They can endorse the program and implement the program if they like, but we will most definitely not be funding or supporting the program beyond its funding round at this stage."
Mr Collier said that anti-bullying programs that targeted specific groups of people were not required.
"We don't have a bullying [program] for students that are obese, we don't have an anti-bullying program for students that have a disability," Collier said noting that he was in favour of more generic programs.
"We have generic anti-bullying programs that are intended to promote patience, tolerance, support, empathy throughout our school system."
Previous the Education Minister has said his concern with the Safe Schools Program is it had the potential to alienate LGBTIQ students by drawing attention to them.
On Saturday there were vocal protests over the program in the Murray Street Mall.
OIP Staff