Will marriage legislation lead to a roll back of anti-discrimination laws?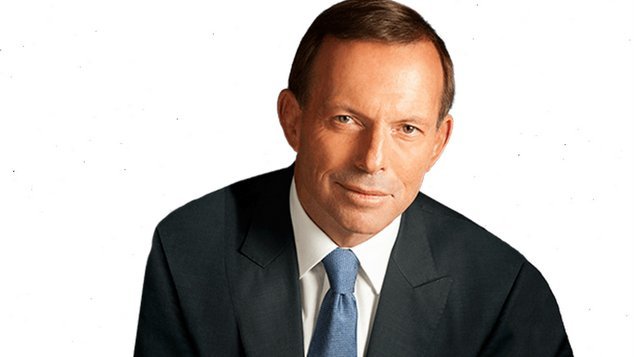 As the Turnbull government's $120 million postal survey on marriage draws to a close, there is rising concern that the opponents of marriage equality will launch a new offensive against change, even if the majority of Australians indicate that they want same sex couples to have the right to wed.
Will the bill that gets put forward to the parliament include provisions that will allow for people to be discriminated upon based on race, sexuality, marital status and gender?
Multiple polls have shown that the 'Yes' campaign' has a significant lead over the 'No' campaign. The Coalition for Marriage has vowed that they will keep fighting right up until when the survey closes on Tuesday, but behind the scenes many fear that conservative MPs have moved on to creating a new roadblock.

Former Australian Democrats senator, and veteran LGBTI rights campaigner, Brian Greig shared his concern in WA Today last week.
"The opponents of reform pushed the issue of the postal survey to the High Court claiming it was 'urgent', believing they could win the No vote.
"But having lost the public vote they will now do everything they can to stop marriage equality in the parliament." Greig wrote.
Brian Greig said the opponents of marriage equality had always intended to "kick the issue into the long grass" by pushing for a long drawn out plebiscite process, and suggests the next move will be to draw the discussion over legislation out until the next federal election.
Writing in The Australian political commentator Peter van Onselen said the attempts by the opponents of marriage equality to "shift the goalposts" was laughable.
The Sky News presenter said the supporters of the 'No' campaign were now trying to: "shift the goalposts as to what constitutes victory or defeat, as they also try to squirrel the meaning of the debate we've had to endure for the past few months.
"Having deployed countless red herrings, straw man attacks, use of false equivalences and all too regular ad hominem attacks, the No campaign now plans to argue that black is white: victory can come in the shape of a defeat."
Former Prime Minister Tony Abbott's speech to the American group  Alliance Defending of Freedom last week is something van Onselen highlights as an example of the attempt to rewrite the rules of the debate.
Abbott traveled to the USA to address the group, who have been listed as a recognised hate group by the respected Southern Povery Law Centre. In his speech Abbott declared that a result of 40% or more for the 'No' campaign would be a "moral victory".
Abbott said that he feared Australia's existing anti-discrimination laws would be used to oppress people if the 'Yes' campaign was successful.
"People aren't being argued into changing their minds; they're being bullied into abandoning their convictions," Abbott said.
"The anti-discrimination laws will be deployed, I think oppressively, against people – particularly educators – who put forward the traditional definitions and teachings."
Several prominent politicians aligned with the 'No' campaign have begun speaking about the legislation they'd like to see put in place should the postal survey show that Australian's support same sex marriage.
While Western Australian senator Dean Smith has proposed a private member's bill that would allow parliament to make the required changes, and the Labor party have expressed support for the bill, other MPs have begun to argue that it is not suitable.
Fellow Liberal Senator Eric Abetz has declared that Smith's bill is "not an acceptable starting point" for a discussion about the final legislation may look like.
"It is seriously inadequate, as parents, freedom of speech and religious freedom, along with conscientious objection, all need full protection," Senator Abetz told The West Australian.
Tiernan Brady from the Equality Campaign expressed his worries about the push for a roll back of anti-discrimination laws with News.com
"The No side have made it very clear that in the event of a Yes victory they will try to unravel existing anti-discrimination legislation," Brady said. "To single out gay people for discrimination is utterly disgraceful."
The concern is that the final legislation that rolls out of the Liberal party room may be so unpalatable, that marriage equality supporters will be forced to vote against it.
Western Australian MP Ian Goodenough has confirmed he is working with a other conservative MP's to bring in protections in a wide range of areas, many which could create federal laws that would override long standing state laws.
"The focus will be in the area of preserving parental rights, freedom of speech, and institutional considerations such as curriculum in schools, access to reproductive technology, correctional facilities, etc," Goodenough said.
Daisy Cousens, social commentator and writer for The Spectator appeared on Andrew Bolt's Sky News program last week and argued the case for allowing for discrimination by businesses.
"The thing is refusing service to people it happens for all sorts of reasons. I mean a couple of months ago we saw it in Melbourne, an Asian gentleman who owned a shop refused to service and put a sign up the front of the door, refusing service to young black males – for the simple fact that he noticed that they had a propensity to commit crime.
"So should we prevent him from from doing that, to protect his store, because of what he's observed?" Cousens asked.
"It is this victim industry, because it is so hard to criticise, because what they do is they grab the moral high ground, and it's so easy for them to label you with racist, bigot, homophobe, sexist, misogynist, all of those labels. Combating them is extremely difficult." Cousens said.
Simon Breheny, from the Director of Policy at the Institute for Public Affairs, who was also appearing on the program, said consumers get to choose what businesses they engage with, and the flip-side of that was businesses should have a right to choose who they have as their consumer base.
OIP Staff
---
Support OUTinPerth
Thanks for reading OUTinPerth. We can only create LGBTIQA+ focused media with your help.
If you can help support our work, please consider assisting us through a one-off contribution to our GoFundMe campaign, or a regular contribution through our Patreon appeal.