Could HIV meds save your sex life?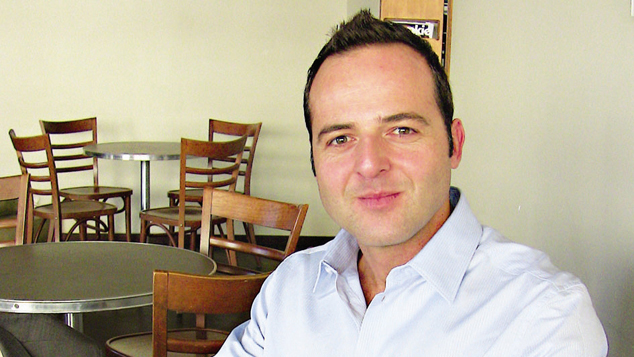 People newly diagnosed with HIV often abstain from having a sex life. So strong is the desire to not ever pass on HIV to others that sexual intimate relationships are sometimes forfeit for years after their diagnosis. It is no coincidence or surprise then that for some people with HIV the lack of sex and or intimacy can lead to episodes of anxiety and depression. New HIV medication prescribing guidelines in the USA are now confirming the scientific evidence, that HIV pills can play a critical role in HIV prevention efforts. It is generally accepted that medication for HIV has extended life expectancy to almost normal for most; could it also transform the sex lives of people with HIV?
On the 4th February this year Living Positive Victoria released and published a 'Position Statement on Early HIV Treatment for Individual Benefit and For Prevention'. Sam Venning, President of Living Positive Victoria said, "HIV treatments are now more effective, have fewer side effects and are easier to take than ever before and there is growing evidence that not only do these treatments support and protect an individual's immune system, they can significantly decrease the forward transmission of HIV. We believe that Living Positive Victoria has a responsibility to support people with HIV to consider the early treatment option." The simple message, early treatment is beneficial to your health and to prevent HIV.
In Australia, the Australasian Society of HIV Medicine (ASHM) has the task of interpreting guidelines from around the world. In general we tend to follow the lead provided by the USA Department of Health and Human Services (DHHS), with some nuance, given by ASHM for the Australian context (e.g. technical differences or drug availability). What's new? The USA guidelines now recommend that everyone with HIV ought to be on HIV medication for their greater health benefit. However the recommendation slides from strong to moderate when your CD4 count (an indicator of immune function) is above 500. Another big change is that HIV medication is now recommended for the prevention of HIV, with expert opinion being strong for all risk groups. Commentary by ASHM on the USA guidelines (updated 12th Feb 2013) has not yet been made. 
Recently the National Association of People With HIV Australia (NAPWHA) finished a campaign encouraging people with HIV to start a conversation with their doctor over the improved health and prevention benefits of starting HIV treatments early. Jo Watson, Executive Director of NAPWHA, commented that the new guidelines are another step forward, "The evidence is still continuing to evolve and getting stronger, it's even more important to continue our strategies to support people to start treatment and maintain the benefit. We believe, addressing people's anxiety and fears, while overcoming barriers against access and dispensing is a pathway worth embracing."
No matter who makes the recommendation, everyone always has the right to decline any medication. The decision of when to start treatment, and on what, can be complicated. HIV specialist physicians consider; potential adverse drug side effects, a patient's comorbid conditions (e.g. cardiovascular disease, liver or renal disease, psychiatric illness, etc.), known or potential drug interactions with other medications, patient preferences (when possible) and convenience (like pill burden and dosing frequency), amongst other factors. Although 'God Google' can build understanding and confidence in health consumers to make their own decisions, the practical reality is most of us remain heavily reliant on the knowledge and decision making capacity of our trusted doctor. The new USA guidelines seem to finally acknowledge a more holistic view of individuals living with HIV and their partner/s sexual and intimacy needs and desires. Given the extraordinary reduction of risk that successful HIV medication can achieve (over 90%), the sex lives of many pos-neg couples have been transformed. The tangible reduction in stress and anxiety has lead to better sex and healthier relationships for many.
In the UK, the British HIV Association and the Expert Advisory Group on AIDS published a 'Position statement on the use of antiretroviral therapy to reduce HIV transmission January 2013'.
"There is now conclusive randomised clinical trial evidence, from heterosexual couples where one partner has HIV and the other does not, that if the partner who is HIV positive is taking effective ART, transmission of HIV through vaginal sex is significantly reduced (by 96%) [1]. The observed reduction in HIV transmission in a clinical trial setting demonstrates that successful ART use by the person who is HIV positive is as effective as consistent condom use in limiting viral transmission."
The conditions for this statement are then explained in detail (easily web searched if inclined). Caution, at this stage it is only expert opinion from the USA guidelines that declares the likelihood that HIV medication also reduces the risk to other populations like gay men.
If HIV medication is so effective then why do we see increases in HIV? The campaign 'Ending HIV' produced by the AIDS Council Of N.S.W. (ACON) targets some of the main reasons for gay men specifically; untested gay men who might have HIV, untreated individuals with HIV (estimated at approximately 50%), is combined with gay men having way more natural sex than in previous years, resulting in increases.
So are people with HIV ready to use HIV pills for prevention? Is the general community ready to accept that successful application of HIV medication is as effective as condoms? Can HIV medication save your sex life? You tell me!
Cipriano Martinez
www.postiveadvocate.com.au