Cub Sport drop dreamy video for 'I Never Cried So Much In My Whole Life'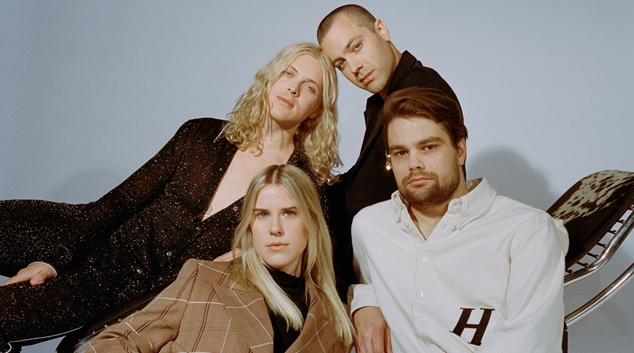 Cub Sport recently released their new collaboration with fellow Aussie fave Darren Hayes, and now they've dropped an ethereal new video to accompany the track.
I Never Cried So Much In My Whole Life marks a new phase for the Brisbane quartet, led by queer vocalist Tim Nelson.
"We wanted this video to be ethereal, light, gentle and a bit trippy to convey the feelings and experiences that inspired the song; reflection, joy and being deeply present in a moment of pure unconditional love," Nelson said of the visuals.
"There's a metaphor playing out through the video, where happy tears and gratitude are watering and nourishing this big pile of dirt and from it grows a beautiful, thriving garden."
Nelson says the song is all about that paradoxical feeling of happy crying.
"I remember being at home and looking over at Bolan, Miss and Eve on the couch – they all looked so beautiful and happy and I was filled with so much gratitude and happiness and pride for how far we'd come and how many obstacles we'd overcome to get to that point."
Check out the music video below.
OIP Staff, Image:- Mia Rankin
---