Curtin University Raises Rainbow Flag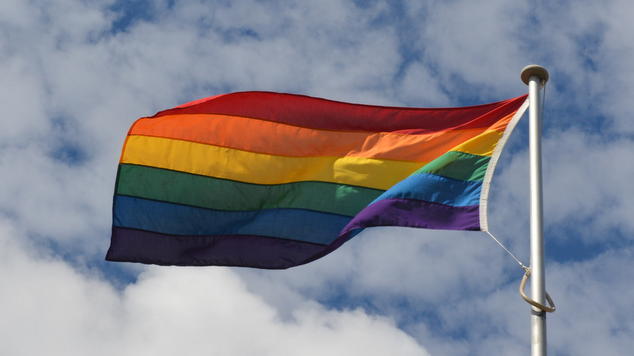 Curtin University today raised a rainbow flag on one of its main flagpoles in honour of LGBT Pride.
Support Services Director Michelle Rogers said the flag was being raised to "show support for our LGBTI staff, students, colleagues and the wider community."
Curtin University is celebrating Pride in a number of ways: a rainbow pedestrian crossing, a rainbow light installation to be projected onto the stadium after sundown this evening, and a Pride breakfast with GRAI and other LGBTIQ community groups at 8am on the morning of Friday November 21st.

"Our celebrations here on Bentley campus over today and tomorrow are a small part of our broader involvement in the Perth community's ten day Pride festival, of which Curtin is a major sponsor." Rogers said.
Also in attendance were Mr. Ross Weatherby, workplace education and relationship manager from Pride and Diversity visiting from Sydney and Graham Lovelock, co-President of Pride WA.