Dame Edna posts bizarre apology for Barry Humphries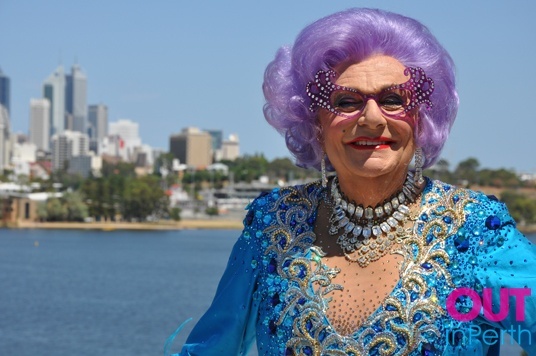 Barry Humphries has used his Dame Edna character to distance himself from his recent incendiary comments about the transgender community – posting a bizarre apology online.
Speaking to the Telegraph, Humphries likened transgender identities to self-mutilation, showing his support for Germaine Greer's scathing comments last year.
Humphries added that he believed Caitlyn Jenner to be a "publicity-seeking ratbag."
Posing as Dame Edna's on her official Twitter account, Humphries posted a jarring apology for his comments, pleading for pity rather than disapproval.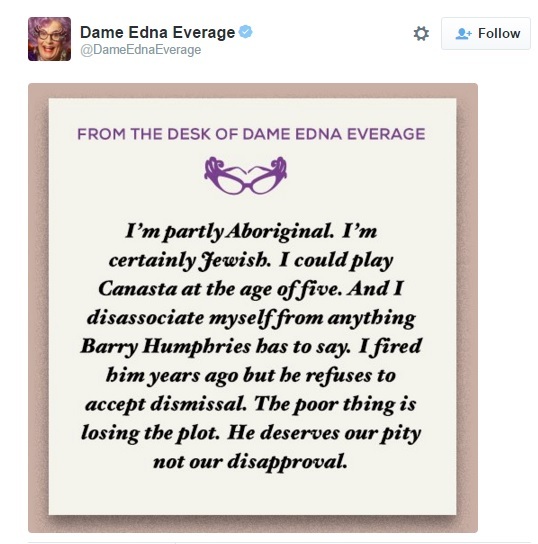 Greens Senator and LGBTI spokesperson Robert Simms told Buzzfeed that he believes Humphries' comments are damaging and irresponsible.
"To refer to transgender people as self-mutilated is appalling, and I don't think anybody is laughing at Barry Humphries' transphobic rant," he said.
"If he wants to talk about attention-seeking, maybe he should turn the mirror on himself."
OIP Staff, image; Graeme Watson