Disney postpone releasing 'Beauty and the Beast' in Malaysia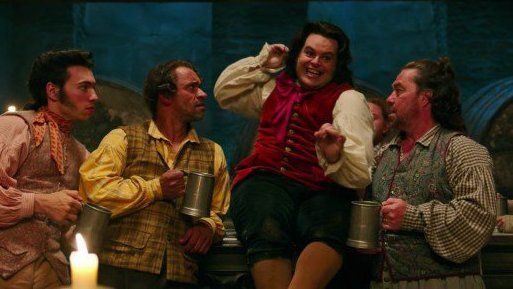 Disney has indefinitely postponed releasing their live action remake of Beauty and the Beast in Malaysia.
The decision follows an order from the country's censorship body demanding that scenes indicating a character is gay be cut from the movie.
Since director Bill Condon revealed that the character of LeFou will be gay in the new version of the popular tale there have been several negative reactions.
An American Drive-In vowed not to screen the film, Evangelist Franklin Graham rallied against the movie and there were calls to have in banned in Russia.
Abdul Halim Abdul Hamid, chairman of Malaysia's film censorship board told The Guardian that the scene revealing LeFou's sexuality was inappropriate.
"We have approved it but there is a minor cut involving a gay moment. It is only one short scene but it is inappropriate because many children will be watching this movie," Abdul Halim said.
Male homosexuality remains illegal in Malaysia as the country retains colonial era British laws. Homosexual acts are criminal offences and can be punished with fines, up to 20 years imprisonment and corporal punishment.
A 2013 study by the Pew Research Centre revealed that only 9% of the country's population believed homosexuality should be accepted. People over the age of 50 were slightly more accepting than younger Malaysians.
In February a government produced video suggested same sex attracted people could avoid their desires by marrying a person of the opposite gender.
In 2010 the country's film board said gay characters could only be accepted in films if they "repent or die".
The call for the scene to be cut has be questioned by Malaysia's Tourism and Culture Minister Datuk Seri Nazri Aziz.
In a rare show of support for a LGBTI related issue, the Minister said films should not be banned simply for having a gay character.
"We should allow people to decide for themselves.
"There are stories about murder, and by law, that is wrong. But do you ban them? Where do you draw the line?"
---

---
Ewan Gregor shares his thoughts on the LeFou controversies
Scottish actor Ewan McGregor, how appears in the film, has shared his thoughts on the controversy of the film having a gay character.
Appearing on The Late Show, McGregor told host Stephen Colbert that the inclusion of a gay character was no big deal.
"It's [bleeped out] 2017!" McGregor proclaimed.
TONIGHT: Ewan McGregor doesn't understand what has haters so fired up about the new Beauty and the Beast movie.

Posted by The Late Show with Stephen Colbert on Monday, March 13, 2017