'Doctor Who' introduces new gay character who is promptly killed off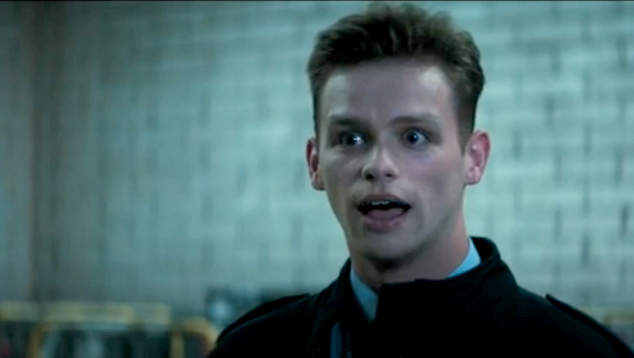 Doctor Who's New Year's Day special aired in Australia last night and introduced a new character who we immediately discovered was gay.
In the latest episode archaeologist Lin, played by Call the Midwife star Charlotte Ritchie, is possessed by an alien who forces her to visit a high security archive. There she meets a charming security guard who shares that he has a boyfriend.
Sadly seconds later he appears to be killed off. A move which made some fans note on social media that several times in the current season ancillary characters have been same-sex attracted and quickly been subjected to gruesome deaths.
Fans worried that the show is living up to the popular 'Bury Your Gays' trope – referring to the high frequency that LGBTI characters are killed off in many shows.
There is a course a chance that Richard the security guard, he got a name in the credits, was just knocked unconscious and may yet live to see another day. Let's hope he woke up with a big headache, because his twenty-five second appearance was utterly charming.
Follow Connor Calland, the actor who played the role, on Twitter to see what his next TV appearance will be.
The show has a long history of including LGBTI characters in its storylines. Under series producer Russel T Davies, who also created uber-gay series Queer as Folk, the show featured omni-sexual time traveller Captain Jack Harness. More recently the show was praised for the performance of Pearl Mackie who played queer character Bill Potts.
The eleventh series, which is the first under the guidance of Broadchurch creator Chris Chibnall, has been seen as a reset of the show's storylines with Jodie Whittaker taking over the title role. It's the first time in the programs fifty year history that the role has been played by a female actor, something that has been praised by members of the transgender community.
Fan will have a long wait to find out what happens next in the series. Filming on the 12th season won't start until later in 2019 and it won't be on TV screens until some time in 2020.
OIP Staff
---