Dog dates: The Pet Lover's Cafe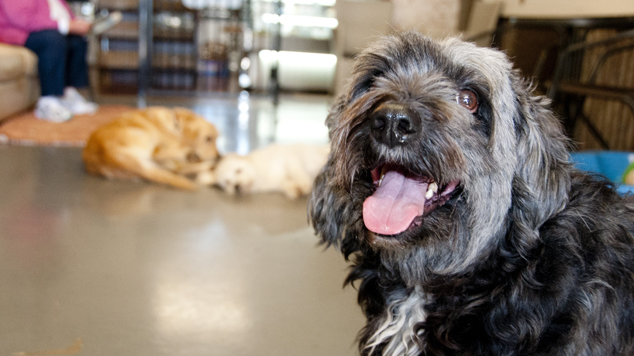 It's not like other cafés in Maylands. The Pet Lover's Café has all the elements of regular coffee haunts – great coffee, snacks and a relaxed atmosphere, but journey deeper into the venue and you'll discover a café counter just for dogs, dog treats, areas for dogs to chill out and the best range of pet toys in town.
Owner Garry explained how his family came up with their idea for a pet café.
"In Europe you can go out to a café and sit outside with your dog, you can socialize with your animals." Garry explained. "When we first thought about opening a pet store we just started exploring ideas that didn't involve selling pets. We noticed when we took our family out we were looking for someone to go after we've been out, without having to take all our dogs home first."
The café holds regular adoption days for people to adopt recused animals, and they deliver training sessions on socialisation; encouraging dogs to just hang out together, and they through parties for both dogs and people.
"It's getting dogs used to socializing with other dogs, big dogs and small dogs all hanging out together." Garry said.
We took Wellie, the dog who lounges around the OUTinPerth office down to the café. Wellie joined Sherlock, Miley and Ollie, the four dogs barking and checking each other out. Within a few minutes though they all calmed down and just began chilling out. It's our new favourite hangout!
To take your dog out on a date head to The Pet Lover's Café at 195 Guilford Rd in Maylands.