Dr David van Gend wants 'freedom of conscience' legislation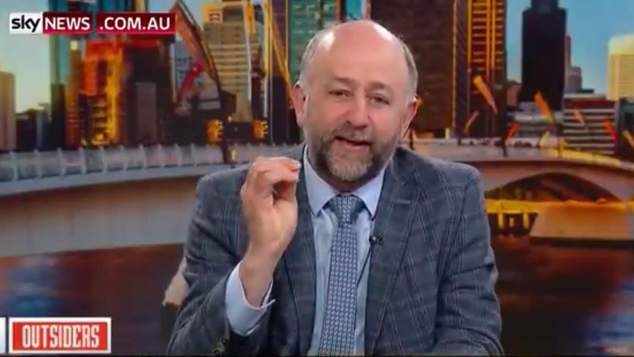 Anti-marriage equality campaigner Dr David van Gend has called on the Morrison government to expand its proposed religious discrimination legislation to be a "freedom of conscience" bill so it will protect any person who has a moral objection to same-sex marriage.
Appearing on the Sky News program Outsiders on Sunday Dr van Gend, head of the Australian Marriage Forum, said agnostic people who are opposed to things like the Safe Schools program or same-sex marriage also needed to be covered by the laws.
"I have agnostic friends, for example, who are passionately opposed to the imposition of the Safe Schools ideology on their children. They're not religious people, they judge that this is wrong, this is weird, this is corrupting my child's mind, and they need the conscientious objection liberty to take their child away from that situation." Dr van Gend said.
Dr van Gend said through his book Stealing from a Child: The Injustice of Marriage Equality he had clearly outlined that the arguments for opposing same-sex marriage were not based in religious belief.
The long standing opponent to same-sex marriage said the LGBTI community needed to be tolerant of people who were opposed to them.
"Wouldn't it be great in our society if the tolerance went both ways. So if a gay couple goes to a Christian baker who doesn't want to write a gay marriage slogan on a cake, why can't they just go down the road and find someone else?" Dr van Gend asked.
The activist was being interviewed by Rowan Dean, the editor of The Spectator Australia, about an article Dr van Gend has written for the current edition of the magazine.
In the article Dr van Gend outlines his wish for the government's new legislation to cover not only religious beliefs, but firmly held beliefs by those who are agnostic as well.
OIP Staff 
---