Driver who killed Professor Ferroni was texting before crash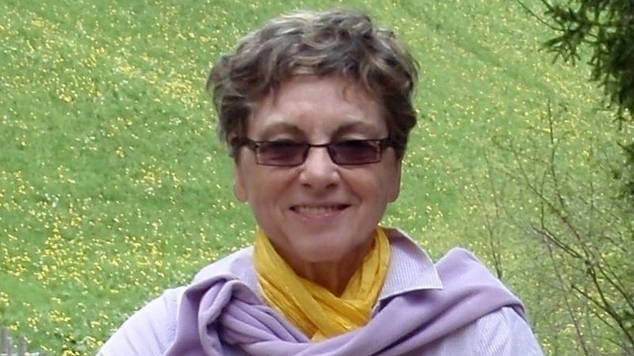 A Perth court has heard that the driver responsible for the death of Professor Paola Ferroni was texting moments before her 4WD hit the bicycle riding professor.
Professor Ferroni was riding along Kings Park Road in November 2014 when she was hit from behind by a Toyota Rav 4. The driver of the car, 41 year old mother of two Joanne Leigh Lawrence, sent and received a number of texts from her phone in the moments leading up to the accident.
Professor Ferroni died as a result of her injuries four days after the accident.
Ms Lawrence has pleaded guilty to dangerous driving causing death and was due to be sentenced in the District Court yesterday. The judge Richard Keen was unable to sentence Lawrence though, as she has since been involved in another car crash that has prevented her from attending court.
The court was told that Ms Lawrence's most recent crash on November 11th involved her driving into a tree.
Prosecutor Bradley Hollingsworth said there was no evidence of breaking in the most recent crash and that Ms Lawrence continued to be a dangerous driver.
"It is hard to believe that Mrs Lawrence has not done this deliberately," Mr Hollingsworth reportedly said.
Ms Lawrence's lawyer said that there was no evidence that his client had deliberately driven into a tree, but said that she was suffering from mental health issues.
The judge requested a psychiatric report prior to sentencing. Ms Lawrence is next scheduled to appear in court in January 2016.
Up until her retirement in 2008 Associate Professor Ferroni had been the head of Curtin University's Centre for International Health, which she founded in 1999.
Under her leadership the centre grew to be a thriving hub with 300 graduate students,  ground breaking research and extensive consulting services.
The associate professor retired in 2008 and was regarded a leader in her field.
At the time of her passing Associate Professor Ferroni's partner, Associate Professor Rosemary Coates highlighted her achievements in an interview with The West Australian.
The couple, who had been together for 34 years, shared a love of cycling. Associate Professor Coates has highlighted that challenges faced by cyclists and drivers in Perth.
OIP Staff