Federal Senate calls on WA government to drop anti-protest laws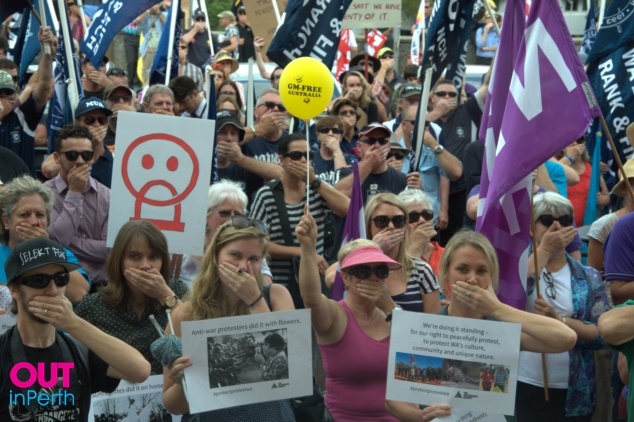 The federal senate has backed a motion calling for the WA government to abandon it's proposed anti-protest laws.
The Criminal Code Amendment (Prevention of Lawful Activity Bill) is designed to stop protesters locking themselves to equipment and property and is targeted at environmental activists, but concern has been raised over the vague wording of the bill and critics have said it's implications could be wide reaching.
Yesterday WA senator Rachael Siewert put forward the motion calling for the Barnett government to abandon what they described as divisive and unnecessary laws.

The motion highlighted that three human rights experts from the United Nations have urged the WA government not to bring in the laws. The senate said public protest and free speech have played, and continue to play, an important role in a healthy democratic society.
Earlier this week hundreds of protesters voiced their concern in front of the WA Parliament House  
OIP Staff