Election Forum reveals issues LGBTIQ+ voters care about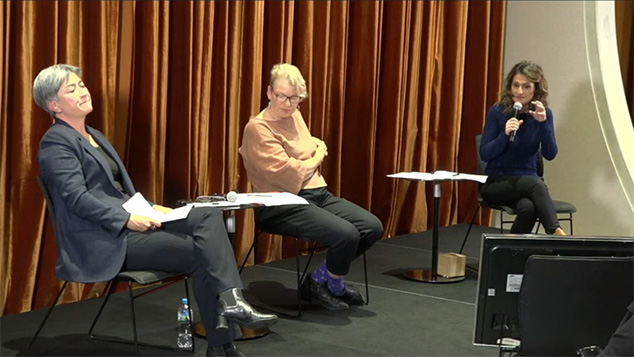 An election forum held at Melbourne's Pride Centre and broadcast online has shown where the major parties stand on issues of interest to LGBTIQ+ voters.
The event, hosted by ABC broadcaster Patricia Karvelas, saw The Greens represented by Senator Janet Rice, while Senator Penny Wong spoke on behalf of Labor. Coalition Senator Andrew Bragg appeared via video representing the Morrison government.
Senator Rice opened the discussion arguing that the Greens were the party who had the best plan for bringing about equality for all Australians.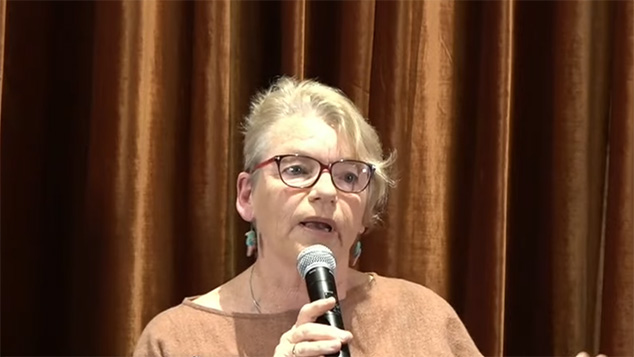 "The Greens reckon it's time to reach equality now." Senator Rice said. "I'm fed up with being on this journey to equality. We need to reach it now."
Senator Rice said her party's plan included having a specific Minister for Equality, and a dedicated LGBTI commissioner at a national level. Senator Rice said The Greens were dedicated to removing all discrimination and it was a value that needed to be placed at the centre of government.
Senator Penny Wong told the audience that the election was a clear choice between a "better future" under Labor or "more of the same" under a re-elected Morrison government. Senator Wong said it was clear that Prime Minister Scott Morrison was not focusing on bringing people together.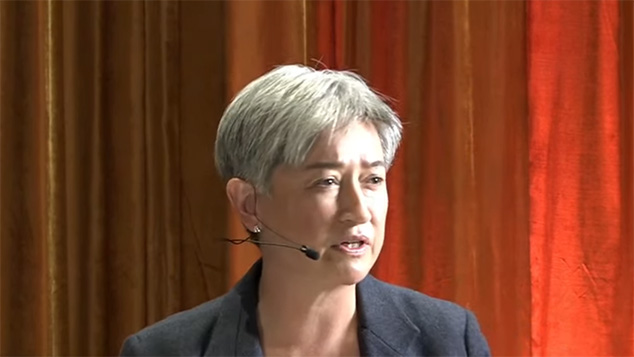 "Importantly for our community it's the choice between a leader whose reflex is division, whose reflex is to set people apart, and an Albanese Labor government that wants to bring people together."
In her opening Senator Wong announced that a Labor government would restore millions of dollars of lost funding to key HIV support organisations, as well as providing a one-off funding boost to the Q-Life service. A Labor government would also provide additional funding to health organisations to allow them to do more engagement with the LGBTI+ communities.
Senator Wong said that she reflected on her 20 years in the Australian parliament acknowledging that while there had been many advances, there had also seen some "pretty awful debates" along the way.
"I wish it were easier, but the fact is equality has never come easily, it always has to be fought for, it always has to be won." Senator Wong said, asking people to vote for Labor to allow them to take the "next steps".
Liberal senator Andrew Bragg said he was a believer is a "live and let live" attitude but said it was important for government to provide funding sand support to minority groups. Senator Bragg said the Morrison government, through Foreign Minister Marise Paine, was tackling LGBTI rights at an international level.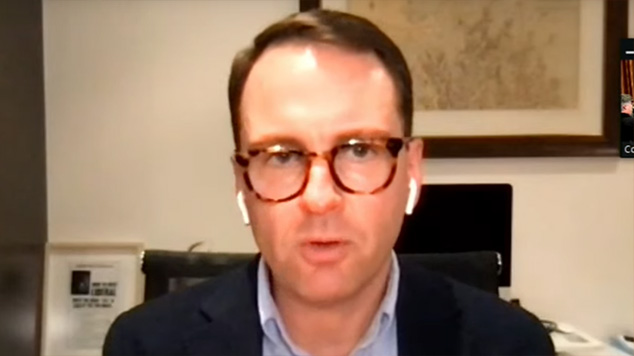 Senator Bragg announced that a re-elected Morrison government would provide $4.3million in mental health funding that would support "the LGBTIQ Health Organisation".
Senator Bragg said he had always enjoyed working with Equality Australia across a range of issues and praised the work of CEO Anna Brown and her team. Senator Bragg said he was interested in finding out if the government was currently funding the right organisations, or if there were other services that might be better suited to receiving funding.
Taking questions from the audience each of the party representatives were asked for their views on a range of topics.
Senator Claire Chandler's Save Women's Sport' bill and support for transgender people
Senator Bragg said he was not a supporter of Senator Chandler's private member's bill that has gained the endoresement of Prime Minister Scott Morrison. The Liberal senator, who is part of the party's moderate faction, also apologised for the debate around transgender people's lives that has dominated the first few weeks of the election campaign.
"I'm sorry that there has been so much discussion about these issues during the election campaign. I don't think its in anyone interest for these issues to be pushed into the heat of an election campaign. I'm acutely aware of how vulnerable the trans community is, and it's hugely regrettable."
Senator Bragg said he believed Australia already had strong laws for protecting fairness in women's sport, and as soon as Senator Chandler's bill was analysed by a parliamentary committee it would be shown that there was no need for additional legislation.
Senator Wong said the Liberal party's push for more discussion on transgender women's participation in sport was not about policy, but a political tactic.
'It's about Mr Morrison's reflex to weaponise certain issues as a way of diving the community." Senator Wong said, saying she found the recent debate over the issue distressing, and acknowledged that it had been a tough time for the transgender community. Senator Wong said a similar approach had been taken on issues raised during the Religious Discrimination legislation.
"There is something really deeply wrong where a political leader can target kids, who are vulnerable, who are more likely to self harm." Senator Wong said, adding that the lives of vulnerable people should not be "weaponised for an election campaign in a decent country."
Senator Rice commented on the selection of Katherine Deves for the seat of Warringah, saying the Liberal party had picked a candidate who was "fanning the flames of transphobia" and it would go down as a "sad moment in Australia's political history."
Senator Rice said the last parliament had heard a series of transphobic speeches from Liberal senators and they had been distressing to listen to.
"The Greens have been always been committed to ending all discrimination for transgender, gender diverse and non-binary people." Senator Rice said, describing Senator Chandler's bill as legislation should "never see the light of day."
"It's not a debate, it's an attack." Senator Rice said, saying there was a simple solution and it was to remove the discrimination that transgender and gender diverse people experience. The Greens senator said her party's plan included many supports for people including adequately funding mental health, helping transgender support groups and covering health needs under Medicare.
Protecting LGBTQ+ teachers who work in faith-based schools and the Religious Discrimination Bill
Senator Bragg said he didn't believe teachers or students should face discrimination, and he believed that there was more than enough evidence that this was occurring.
"There is clear evidence far too many gay teachers have been sacked, including people I know." Senator Bragg said.
The Liberal party representative said that there would be an Australian Law Reform Commission report looking into the issue, and he believes it it is vital that the parliament considers its findings before moving forward with any religious discrimination legislation.
"The principle is you shouldn't be sacked if you're gay, I mean you wouldn't be sacked if you were black, to be frank. I think that's a very important principle and we want to achieve that in the next parliament."
Host Patricia Karvelas questioned if the party was still committed to removing discrimination in faith-based schools for students and teachers, noting that Prime Minister Scott Morrison had made the pledge during the Wentworth by-election in 2018. Senator Bragg said the commitment had not been ditched, but it was taking a long time.
Senator Wong questioned if the commitment still existed, highlighting that the Prime Minister had shelved the Religious Discrimination Bill once those amendments were added. Senator Wong said there was a way to achieve protections for religious discrimination and protect the rights of LGBTIQ+ people.
"We're a party of government that seeks to speak to Australians from all walks of life, including people of faith. I think there was a way to have a conversation respectfully with different perspective on the Religious Discrimination Bill."
"Again this is an issue that did get weaponised, because of the way Mr Morrison approached it." Senator Wong said, outlining that Labor supported faith-based schools being able to preference people in the hiring process, but ruled out other areas where discrimination could occur.
Senator Rice said the right course of action was to get rid of the exceptions that exist in the Sex Discrimination Act.
"Full stop, get rid of them, and allow people to be able to be who they are at school, whether they are students or teachers" Senator Rice said, noting that Tasmania's legislation has been in place for twenty years and the sky had not fallen in on faith based schools.
"It should be happening immediately, we need to get rid of that discrimination." Senator Rice said.
Ending conversion and change practices nationally
Senator Rice said The Greens supported the Victorian model of tackling practices that attempt to suppress or change a person's sexuality or gender identity. The laws were brought in by the Andrews government in 2020. Senator Rice said she hoped there could be a national approach to the issue, so laws would be consistent from state to state.
Senator Wong said while it was generally a state based issue, Labor was opposed to the practices, there were no plans for federal legislation.
Senator Bragg said the Liberal government in New South Wales was also looking at legislation.
Stopping unnecessary procedures on intersex people and supporting people who are intersex and their families
Senator Rice said there was a clear need for federal legislation to make sure surgery without consent did not take place for "normalising" procedures. The Greens senator said intersex advocacy organisations had done an enormous amount of work in recent years leading to the creation of the Darlington Statement.
"We would spend $132 million over the next four years to implement the Darlington statement." Senator Rice said outlining funding for the public service to get a national approach, alongside funding for community organisations, and additional research.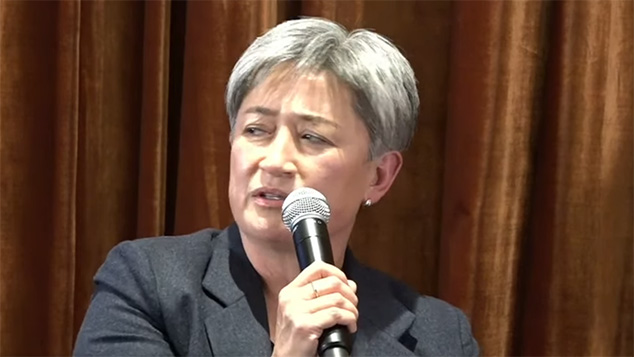 Senator Wong said Labor would be supportive of organisations that support intersex people but admitted she did not know a lot about the issue. Senator Wong said she thought that the current laws around medical consent would have covered the issues raised.
Senator Bragg from the Liberals said the Human Rights Commission made some recommendations last year, and he'd be raising it with the Attorney General if the government was returned.
Developing a long term plan for improving LGBTIQ health and well-being
Senator Bragg noted that earlier in the evening he announced additional funding for LGBTIQ+ health organisations, but said he was willing to look into any additional needs beyond the next term of government.
Senator Wong said Labor was committed to a one-off funding grant to look at the long term goals for the LGBTIQ+ health sector.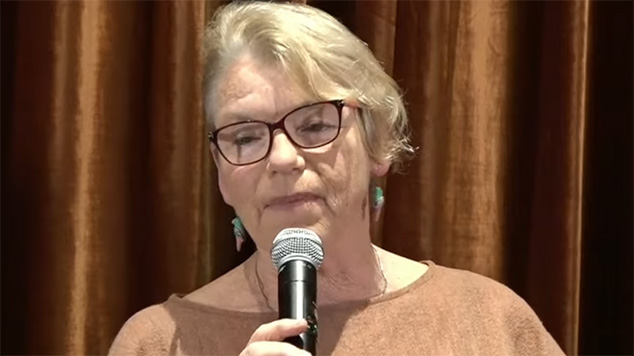 Senator Rice said her party had worked closely with health organisations and had costed a $285 million dollar plan that was not just about planning but also about implementation. Senator Rice said her party's plan for a LGBTI Commissioner would allow for cross sector coordination.
Suicide Prevention
Senator Bragg said both the Liberal party and Labor have made pledges to support mental health resources, but it would be good to get feedback about the effectiveness of the services currently being funded.
"The question is, how are those services serving the community, are their different or better things we could do?" Senator Bragg said, describing the issue as being not about money, but whether the services being funded were effective.
Senator Wong reiterated her party's funding commitment, adding that ensuring appropriate services for younger people was essential, but said the biggest thing politicians could do was to improve the national conversation.
"In part what we have to try and generate I think is a more inclusive national conversation in our political life, so people don't feel marginalised, targeted and unsafe."
Senator Rice said removing stigma and discrimination remained a priority, saying it was appalling that some people didn't feel safe walking down the street. Ensuring LGBTIQ people were appropriately covered by the census was an essential step in the process. The Greens representative said governments needed to commit to funding services in full.
Ending new transmissions of HIV
Senator Bragg said it was encouraging that the level of new HIV infections was dropping and it was clear that the government's support of PrEP treatments being added to the Pharmaceutical Benefits Scheme had made a big impact. The coalition would be open to any suggestions on how to achieve the goals set for 2025.
Senator Wong said Labor was committed to returning funding key HIV prevention and support organisations, and would support the goals of Agenda-25, but had not committed to the required funding at this stage,
Senator Rice said the $41million needed to achieve the goals of Agenda-25 was a tiny amount of money from a government perspective, and The Greens would fully fund the initiative.
The event was presented by Equality Australia alongside Joy FM and the Star Observer.
OIP Staff

---

You can support our work by subscribing to our Patreon
or contributing to our GoFundMe campaign.