Equality Australia says Religious Discrimination Bill will divide communities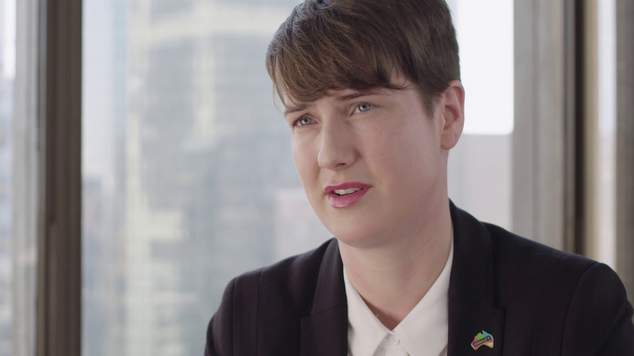 Anna Brown, the CEO of Equality Australia has labeled the Morrison government's latest draft of the religious discrimination bill a piece of legislation that will divide Australian communities.
Brown says the latest version of the legislation, that was revealed by Attorney General Christian Porter this morning, will provide protections for people who intimidate others through their expression of religious beliefs, limiting the ability of large employers and professional bodies to enforce universal standards of appropriate conduct on members of their profession.
Equality Australia are concerned that the new version of the legislation will provide protections for people who break local council by-laws, such as street preachers, laws which other Australians otherwise have to follow.
The LGBTIQ+ rights campaigner says the government's plan will establish double standards in the law, allowing religious organisations the ability to discriminate against others with different or no belief, while protections are provided to companies associated with religious individuals who are refused services, goods or facilities because of views or events that are offensive to many.
There is also concern that the proposed new laws will compromise patient health by making it harder for health employers and professional bodies to ensure doctors, nurses, pharmacists, and psychologists do not refuse treatment to people on religious grounds.
"The law should set clear standards which must apply to everyone, equally." Brown said.  "The Bill introduces an unprecedented, radical test to determine whether discrimination against people of different beliefs can be justified. A person who agrees with you should not be determining whether the harmful statement you made comprises a religious belief."
"The Statements of Belief clauses immunise people who intimidate others from being held to account through anti-discrimination laws, and by their relevant professional bodies."
"The Government needs to act to ensure new and radical provisions do not roll back existing rights for all Australians under the guise of religious freedom."
Brown accused the government of creating a double standard and enshrining it in law.
"A double standard exists in the Religious Discrimination Bill— privileging religious institutions to the detriment of Australians who hold different beliefs, or no religious belief at all— in employment, education settings, and in the provision of goods and services."
"Australians who don't hold religious views, or disagree with the religious views held by others will have less protections under the law." Brown said.
Brown also said the changes to the section of the bill dealing with health care were too narrow and would have an adverse effect on some people's health.
"The narrowed scope on the healthcare clause demonstrates that the initial Bill went way too far. However, the healthcare provisions in the second draft still apply to doctors, nurses, psychologists, midwives, and pharmacists— these are the healthcare workers most likely to be the first line of response for people seeking treatment. They still don't have minimum safeguards for patients health. The Bill still allows for adverse impacts on patient health. Laws that privilege religious views over patient health are unacceptable."
"This Bill divides our communities, provides different standards for different people, and allow people with extreme views to define their own rules".
The Prime Minister had previously vowed to introduce the legislation before Christmas, but pulled back from introducing the legislation into parliament last week. He has not given any time frame for introducing the updated version of the legislation.
Attorney General Christian Porter has announced another round of consultations with parties affected by the legislation will be held before it is formally introduced to parliament.
OIP Staff
---