November Film Reviews
Looking for something to do to avoid the summery heat? Resident film buff Lezly Herbert has checked out the latest films so that you don't have to. Peruse her reviews of gay rights biopic Freeheld, documentary He Named Me Malala and new Australian film The Dressmaker below.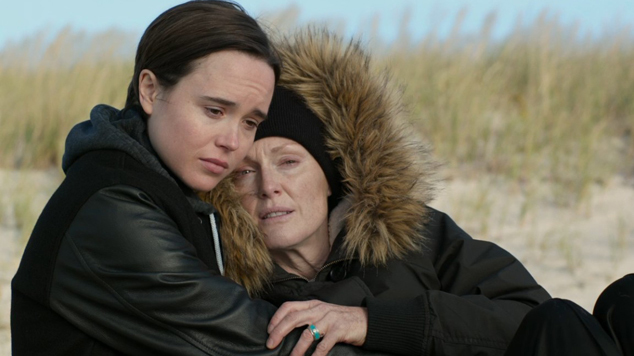 Freeheld  (M)
Directed by Peter Sollett
The powerful story of a lesbian couple from New Jersey who were forced to fight for equality when one was dying from cancer won an Oscar for Best Short Documentary in 2008. To reach a wider audience, screenwriter Ron Nyswaner (Philadelphia) has written this story of activism as a heartbreaking love story. Police detective Laurel Hester (Julianne Moore) and her partner Stacie Andree (Ellen Page) are ordinary people who find themselves in an extraordinary situation. Earned by 23 years of service, Laurel's pension would go to her partner if they were married but this was denied her same-sex partner.

As a police officer, Laurel had been shot at, punched, kicked and dragged by a car. Now she was dying of lung cancer, she was not asking for special treatment but equality. With the help of fellow detective Dane Wells (Michael Shannon) and larger-than-life activist Steven Goldstein (Steve Carell), Laurel and Stacie spend their last days together fighting for justice. This timely film reminds us that it is the personal struggles that are at the heart of any battle for equality. "It was not just a story of the messy complexities of social change in the making, but of love, courage, community and endurance" says Cynthia Wade who made the original documentary.
---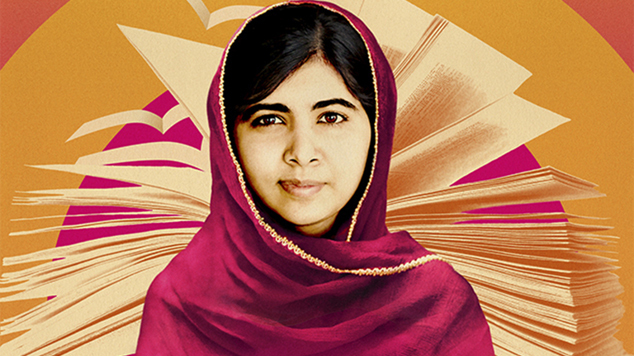 He Named Me Malala   (PG)
Directed by Davis Guggenheim
In 2012 Malala Yousafzai was injured when Taliban gunmen opened fire on her and her friends in a school bus in Pakistan. The then 15-year-old teenager, who had been targeted for speaking out on behalf of girls' education in her region, was shot in the head, sparking international media outrage. Despite still suffering from some facial paralysis and hearing loss, the Pakistani teenager has since has become a leading campaigner for the rights of girls worldwide to access education. In December 2014, she became the youngest-ever Nobel Peace Prize Laureate.
Afghan folklore tells of a fearless woman named Malala who rallied Pashtun fighters against British invaders in 1880. In hugely patriarchal Pakistan where females don't even make it onto the family tree, Malala insists that her father may have named her but she alone has chosen to speak out about injustice. Guggenheim's documentary shows her as a powerful speaker addressing the United Nations as well as inspiring school girls. It also shows her an ordinary teenager being affectionate and playful in her family setting and struggling with her school work. Wise beyond her years, Malala is also quite humorous as she courageously tries to change the world.
---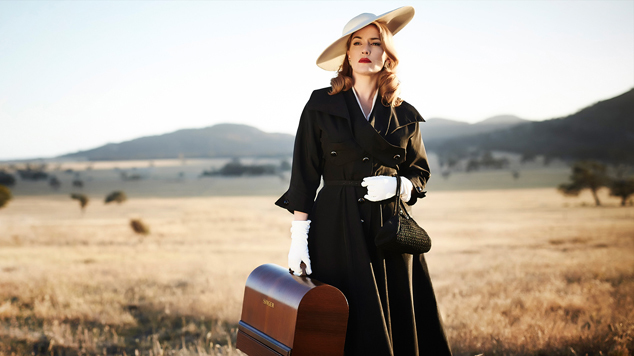 The Dressmaker  (M)
Directed by Jocelyn Moorhouse
This film's pedigree is established early with cinematography by the legendary Don McAlpine. Based on the best-selling novel by Rosalie Ham set in 1951, the small, isolated, dust-bowl town of Dungatar is populated by quirky yet endearing characters. Kate Winslet is fantastic as Myrtle "Tilly" Dunnage who returns to the town of her childhood after working in fashion houses in Paris and Milan. With her Singer sewing machine and figure-hugging dresses, Tilly is on a mission to right the wrongs of the past.
As Tilly's mother 'Mad' Molly, Judy Davis steals every scene she is in and she is just one of the characters who has kept secrets for all of Tilly's life. Although he hasn't got as many outfits as his character in the book, Hugo Weaving savours his role as the cross-dressing policeman who salivates in the presence of beautiful material and accessories … and Liam Hemsworth is deliciously charismatic as the love interest Teddy McSwiney.
Tilly uses her sewing skills to get to know the women of the town, beginning with helping the shopkeeper's daughter Gertrude Pratt (Sarah Snook) to snare a marriage proposal. Slowly piecing together what happened twenty years ago when she was banished from the town, she also uncovers misdeeds perpetrated on others in the town. This bittersweet gothic tale can only have one ending.
Lezly Herbert