First taste of Dan Gillespie-Sells' new musical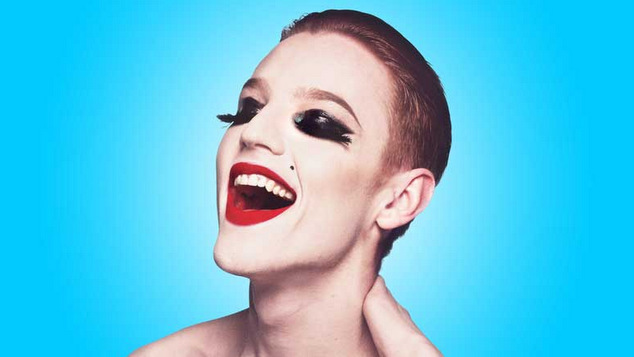 Singer-songwriter Dan Gillespie-Sells has a new musical that's about to open in the UK and the first tune released from the project features the wonderful Betty Boo!
The British singer songwriter is best known for being the front-man of the band The Feeling. Over the last few years he's also written songs for Sophie Ellis-Bextor, sung the theme tune to the queer TV series Beautiful People and branched out into the theatrical world.
Now Gillespie-Sells' has a fresh new musical called Everybody's Taking About Jamie that's opening early in 2017 at a theatre in Sheffield.  The first tune from the project has just been released. Don't Even Know It features a special guest appearance from '90s dance hero Betty Boo.
Everybody's Talking About Jamie is described as a coming of age story with a twist.
"Out of the darkness,
Into the spotlight,
A teenage sensation is coming."
Jamie New is sixteen. He's from Sheffield. And he has a secret.
He doesn't quite fit in at school. His Dad's left home. He's about to sit his GCSEs. The future is terrifying.
With his brilliant mum behind him, will Jamie be brave enough to stand up for who he really wants to be?
The musical written with scriptwriter Tom McRae who created the TV series Threesome and has also penned several episodes of Doctor Who. 
Dan Gillespie-Sells' band The Feeling recently finished a UK tour and announced that, while they were not breaking up, they were going on an indefinite hiatus.
In the past Gillespie-Sells has argued that by not coming out, closeted celebrities contribute to continued homophobia in society. The singer has spoken openly about his own sexuality and shared that he was raised by both his divorced parents and his mother's female partner.
Do you remember Betty Boo?
It's been a long time since Betty Boo was releasing records, so her inclusion on this track is a welcome surprise. The performer first appeared in 1989 on The Beatmasters' track Hey DJ – I can't dance (to that music you're playing).
A year later she scored a massive solo hit with her song Doin' the Do and went on to have more hits from her Boomania album with Where Are You Baby and 24 Hours. Things became a bit of a mess when the singer toured Australia in 1991 and the singer was caught lip-syncing during a live show in Melbourne.
Betty Boo released a second album GRRR! It's Betty Boo which featured Let Me Take You There and I'm on My Way, but sadly the songs failed to chart.
Since she stopped releasing records as Betty Boo, Alison Clarkson has gone on to write a string of songs for other artists. She penned Pure and Simple which was recorded by both Hear'Say and Girl Talk. Plus she's written tracks for Dannii Minogue, Girls Aloud, Paloma Faith and Sophie Ellis-Bextor.