Five Cher moments we totally love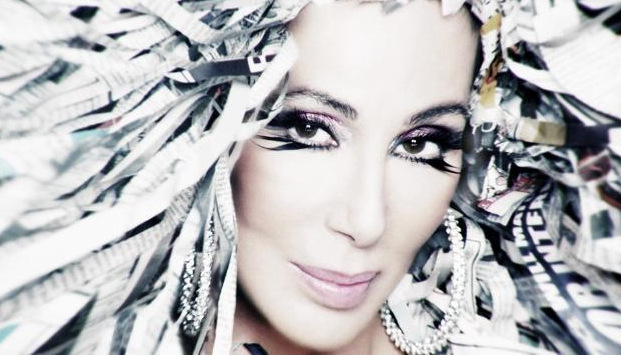 Cher's career has spanned six decades and she never ceases to surprises us with her staying power. Her success has been in music, film, television and on stage.
In October Perth audiences will get to see her live when she plays one show at the Perth Arena.
With 25 albums under her belt, Cher's recorded hundreds of song, but here's a few moments from her long career that we totally love.

Young Americans 1975
David Bowie was a guest on Cher's TV show in the mid-70's and the two belted out a version of Bowie's Young Americans. What's not to love about this clip – the clothes, the hair, the dance moves and two entertainment icons having the time of their lives.
The pair work their way through a medley of tunes including songs by Neil Diamond, Three Dog Night, The Chantells, The Crystals and Bill Withers.  
Take Me Home 1979
Sure Sophie Ellis-Bextor had a hit with this tune but it was Cher who first performed the disco classic. Following a couple of less successful albums record executives pleaded with Cher to record a disco album, she wasn't really into it, but it lead to this great tune.
Love Hurts 1991
Cher first recorded this song back in 1975 for her 1975 album Stars, but its this version from her 1991 album of the same name that is best known.
The song was originally recorded by The Everly Brothers in 1960, and was later recorded by Gram Parsons and Emmylou Harris, Roy Orbison and Scottish rockers Nazareth.
Jim Capaldi scored a hit with an upbeat disco version of the tune in 1975, and it's also been covered by Rod Stewart and Joan Jett. We think Cher's take is the best.
Walking in Memphis 1995
Cher's take on Mac Cohen's signature tune Walking in Memphis has been a stample of her live shows since the mid nineties when she recorded it for her twenty first solo record It's a Man's World. 
The song was a big hit in the UK and Cher performed the tune on Top of the Pops dressed as Elvis. We've always had a soft spot for this drum and bass remix of the tune by production duo Shut Up and Dance.
Strong Enough 1998
In 1998 Cher scored arguably the biggest song of her career when she released Believe. The second single from the album though got mountains of airplay in gay clubs with it's uplifting lyrics  and hiNRG sound.
Cher's just announced she's heading back to Australia for a tour including a show at the Perth Arena in October!
---