Former Connections DJ Lee Bowman passes away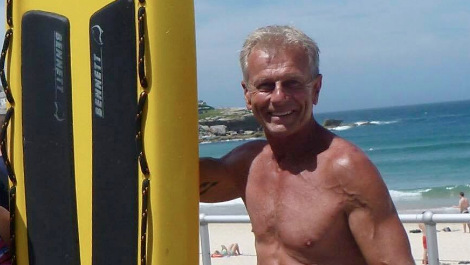 Former Connections DJ Lee Bowman passed away on January 3rd, he was 59 years old.
Lee was a resident DJ in the early days of the respected nightclub. He provided the soundtrack to the gay communities lives between 1978 and 1980.
At the time, Lee was the boyfriend of Connection's owner Peter Robinson, who paid tribute to him on the club's Facebook page.
Robinson said Bowman was a DJ at time when the club really was miles ahead and months ahead of every nightclub in town.
"At that time we had subscriptions to the top disco record shops in London and San Francisco. Every three months or so, a package would arrive from each. The excitement and anticipation were almost too much to bear.
"Perth really was at the end of the Earth during that time and it was months before other clubs could get copies of those tracks." Peter recounted.
"Lee went on to work at many other gay venues through the '80s; Carnaby's, the Clarendon, Matches, the Red Parrot among them. He also had a successful modelling career and was a very popular boy/man about town and on the scene."
Lee moved to Sydney in 1988 and worked for many years at the landmark Albury Hotel in Oxford Street, while studying to become a personal trainer.
Not long after he arrived in Sydney he joined Bondi Surf Club, becoming a surf lifesaver, and that became a major part of his life.
He was Patrol Captain at Bondi beach on New Years Day when he collapsed in the sand, after suffering stroke. He died in St Vincent's a few days later, surrounded by friends.
The Wentworth Courier has reported that over 50 people visited Lee while he was in hospital, maintaining a vigil at his bedside.
A nurse working at the hospital wrote to the surf life saving club saying that she'd never seen such an amazing group of friends.
Jacob Waks, president of the Bondi Surf Bathers' Life Saving Club, told the Wentworth Courier Lee would never be forgotten.
"He was part of the furniture down at the beach," Mr Waks said.
"If someone walked past the club, they would see him either sitting outside the club or in the club gym."
Members of the club performed a paddle out in his honour, forming Lee's name with their surfboards.
The club will be holding an official memorial for Lee at 3pm on January 22nd. Everyone who knew Lee is invited to attend.
OIP Staff