President Jimmy Carter: "Jesus would have approved of gay marriage'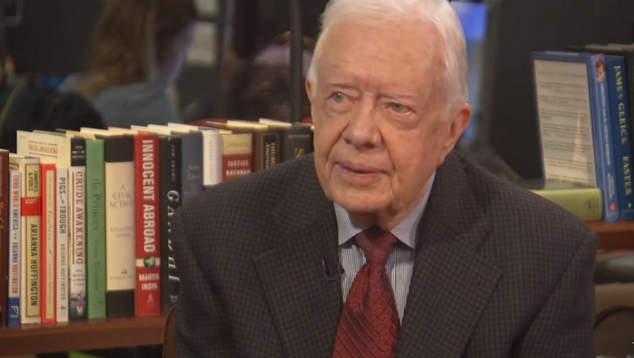 Former US President Jimmy Cater says he believes that Jesus would be approving of gay marriage.
President Carter, who held the office from 1977 to 1981, was speaking to HuffPost Live about his new autobiography and reflecting on the importance religion has held in life.
"I think Jesus would encourage any love affair if it was honest and sincere and was not damaging to anyone else and I don't see that gay marriage damages anyone else." President Carter said.
The former peanut farmer, who become leader of the free world – before embarking on a career as a peacemaker and diplomat was promoting his new book A Full Life: Reflections at Ninety. 
President Carter said as long as churches were not forced to marry same-sex couples he was all in favour of same-sex marriage.
When it came to abortion though, President Carter said he was often troubled by the issue.
"I have a hard time believing that Jesus would approve abortions unless it was because of rape or incest or if the mother's life was in danger," he said.
The former politician said he had no problem allowing abortion in America though, because his role as President was to follow the constitution and the rulings of the Supreme Court.
Watch the clip below.
OIP Staff
---