Frankly Hank: Meet Hank Finatra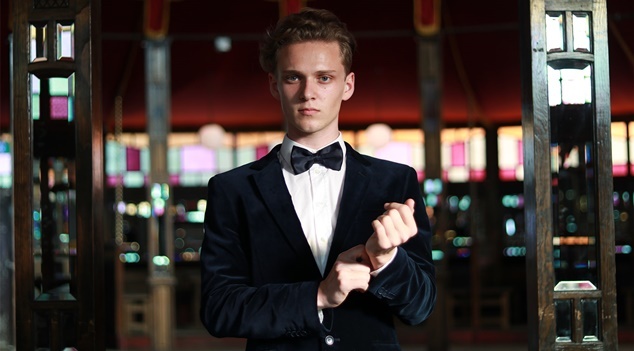 Ol' Blue Eyes, they called him. The quintessential crooner, Frank Sinatra, is known for his musical talent, smooth attitude and media scandals – but have you ever heard of Hank Finatra? Perth expatriate and entertainer Jens Radda becomes Finatra in his Fringe World cabaret, Frankly Hank – a parody of Sinatra that explores the '50s "glamour and elegant bigotry we all know and love." OUTinPerth caught up with Radda to find out more about Mr Sin… er, Finatra.
What about Frank Sinatra made you want to write a show around him?
Frank Sinatra is an interesting character in both the music world and the political. He has made his audiences feel in touch with jazz and romance while at the same time stirring conflict in the media. It was while reading a biography about his life and career that lit the flame which inspired this show. It was both his life story as well as his music where I discovered many exciting facts and beliefs that I thought would make the good basis for a cabaret.
How is Hank different from Frank?
The character of Hank Finatra is obviously based in many ways on Frank Sinatra, however, I would say Hank is more derivative of the ideals and beliefs shared by the white middle-class society in the 1950's. This show explores the glamorous sides of bigotry which was so present in this era and how a charming smile can so easily sell any story. There are many parallels between that world and the one we currently live in and it couldn't be more relevant.
Are these your own version of Sinatra's hits?
Frankly Hank is a musical parody which uses entirely the songs of Frank Sinatra but with a twist. It's both a musical journey and a comical one.
We're warned this is not a show for the easily offended – what can people expect?
Everyone knows Sinatra's music but it's never been seen in this light. The character of Hank Finatra oozes charm, wit and debonair – as well as bigotry in spades. It's not a show that treads lightly on any subject. If you've come expecting a Frank Sinatra tribute, this isn't the show for you. But if you want to see an edgy, modern and extremely funny cabaret then Frankly Hank will certainly tick your criteria.
Frankly Hank is at the Ellington Jazz Club on Sunday Feb 12th. Tickets and more information available from fringeworld.com.au