Fringe World Review | Sophie Joske: Household Name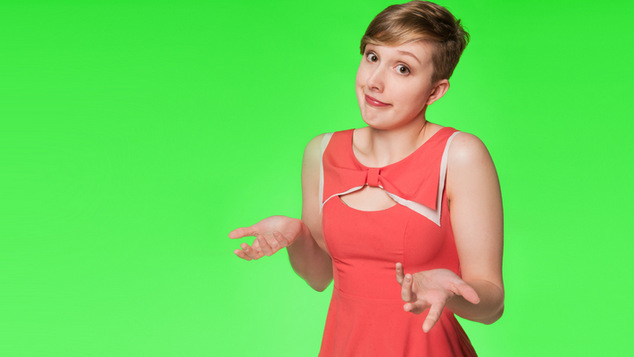 Sophie Joske: Household Name | Hokkien House @ Noodle Palace | Jan 21, 22, 24 & 25| ★ ★ ★ 
Local comedian Sophie Joske returns to Fringe World with comedy set to dazzle in spandex and sneaky peek undergarment glory. This time Joske has paired up with fellow comedian and director Adam Peter Scott adding to the gawky charms inherent in Joske's work but Household Name is a little off the Household Game. The show entails a boundless treasure trove in content, both provocative and loaded from Joske's personal experiences but lacks the delivery and conviction to consistently hit the mark.
Whilst quite hilarious at times, landing on moments addressing Bi-erasure, the audiences anti-social inner-monologue, life in the higher echelons of the Australian class-system and the seemingly futile attempt to gain acceptance in the world as a 'female comedian', there were many lulls that could be cut, refined or reworked by daring to push the performance to be bolder.
In fact, audience reception was far greater when Joske chose to not perform Joske but rather just be Joske, authentically revealing her humorous and vulnerable self. These were amiss in much of the acting moments when Joske and Scott duologued between one another and were saved when the veneer of performing oneself was removed and we saw the magic of two genuinely funny people just being in relationship together, as if they weren't doing anything at all.
The venue, Hokkien House at Noodle Palace, was very neatly set and central, well-adjusted for stand-up gigs and with good visibility for audience members and the lighting and sound were very much on point (Keep him!) meaning this show is rather easy to watch and keeps within a comfortably seated time-frame. Bluntly stated, this show didn't live up to the previous successes from past Sophie Joske gigs but also bluntly stated, I remained entertained nonetheless.
Kyle J Kash
For tickets and more information, head to fringeworld.com.au