PrEP treatment recommended for PBS listing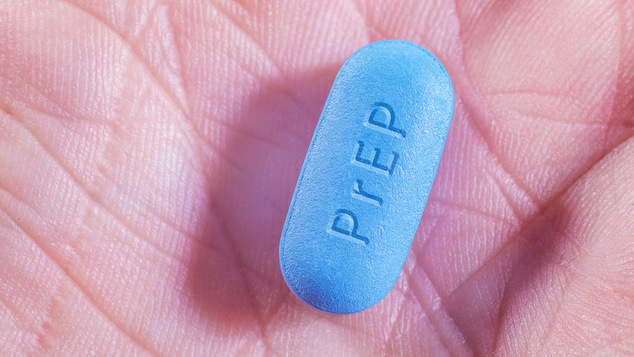 Game changing HIV preventative treatment PrEP has been recommend for listing on the Pharmaceutical Benefits Scheme (PBS) in a move which is anticipated to make a significant impact on the number of new cases of HIV.
The announcement has been welcomed by AIDS organisations around Australia, after the previous attempt to have the medication listed was knocked back.
The Pharmaceutical Benefits Advisory Committee (PBAC) recommended the listing of PrEP on the Pharmaceutical Benefits Scheme on Friday.
PrEP is an antiretroviral treatment taken by HIV negative people at high risk of acquiring HIV to prevent infection. Studies have shown that PrEP is extremely effective. Trials of the preventative treatment have been run on the east coast of Australia, and a Western Australian trial is currently underway.
Overseas access to PrEP has seen a dramatic reduction in the number of new cases of HIV, while local trials have also had positive results.
A New South Wales study involving more than 8,000 participants has witnessed a substantial decline in HIV infections.
Professor Andrew Grulich from the Kirby Institute at the University of New South Wales said in just a year, there was an unprecedented  30 per cent drop in new infections.
The push for national access to the highly effective HIV prevention drug follows months of negotiation between PBAC and the three sponsoring companies, after a decision was initially deferred in August 2017.
Without access to a subsidised trial the cost of the medication is over $10,000 per year per person, once listed on the PBS the cost will drop to just $474.00 per year per person.
Darryl O'Donnell, Chief Executive of the Australian Federation of AIDS Organisations.
"Making PrEP available and affordable is not only a public health goal, it will also save millions of dollars. Access to PrEP makes enormous financial sense. A single averted HIV transmission will save the Australian taxpayer $1,000,000 in lifetme costs." O'Donnell said.
"However, this is only the beginning of the end. We need coordinated leadership and resources to achieve Australia's true potental of ending HIV transmission. The challenge now is to spread the message about PrEP to everyone who needs it."
PrEP was approved by the Therapeutics Goods Administration in May 2016, but without federal subsidy, the proven technology remains too expensive for most people. A listing on PBS will bring PrEP within reach of many across Australia.
The WA AIDS Council have highlighted that it will take several months before the medication is available through local GPs and pharmacies. The organisation said people who believe they are at risk of HIV and would like to use PrEP can do so through a number of methods in Western Australia.
Firstly people can currently enroll in the Western Australian Pre-Exposure Prophylaxis Implementation Trial (PrEPIT-WA). This is available to people living in metropolitan and regional areas.
People who are not eligible for the trial, they can see a specialised GP and purchase generic PrEP online through personal importation.
While PrEP is effective in reducing new cases of HIV it does not protect people from other sexually transmitted infections. People taking the treatment are also encouraged to consider how they protect themselves from other STIs.
The AIDS Council of New South Wales (ACON) has also welcomed the announcement.
"This is an incredibly important outcome and we welcome the PBAC decision. It's a significant step towards providing a powerful tool to those at risk of acquiring HIV to take control of their health," said ACON President Dr Justin Koonin.
"We know that PrEP works. What we need now is to ensure that those who would benefit most from it are able to access it in an affordable way. Our community has demonstrated that it is ready to incorporate PrEP into their lives as part of the range of HIV prevention options that we now have available. As a community that is working towards ending new HIV transmissions, this step is historically significant," Dr Koonin said.
The Australia Government has already committed to honouring PBAC's recommendation in a timely manner.
"There are three new HIV diagnoses each day in Australia and we expect the Commonwealth will now move quickly to list PrEP on the PBS. Prevention of HIV is much cheaper than a lifetime of treatment and it makes good sense to have this medicine available to all who need it," Dr Koonin said
"With subsidisation, the combined effect of PrEP use along with our communities' increasing HIV testing rates and stronger uptake of treatment among people living with HIV, we may be able to deliver the biggest reduction in HIV transmission rates in NSW for more than three decades. Listing of PrEP on the PBS will go a very long way in helping us achieve our goal of virtually ending HIV transmissions by 2020."
OIP Staff