'Gayby Baby' team reunite to create 'Wrestle!', a new children's book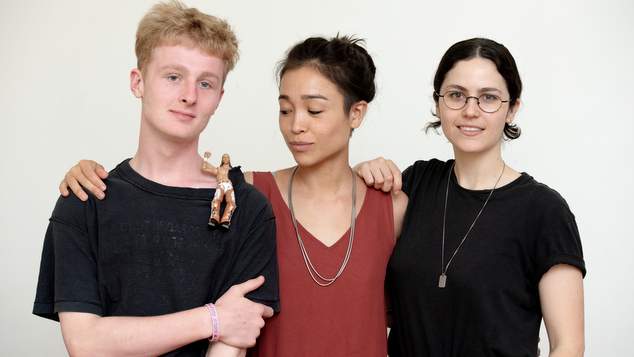 When Gayby Baby, a feature documentary from director Maya Newell and producer Charlotte Mars came out in 2015 it got a lot of attention.
In the midst of the debates about marriage equality and the Safe Schools program the film showed the very normal lives of same-sex couples and their children – and took on the critics of same-sex parenting.
Gus Skattebol-James had just turned 10 when he appeared in Gayby Baby. He also appeared on the film's promotional poster. Despite controversy surrounding Gayby Baby's release, with calls from some commentators leading to the PG Gayby Baby being banned in NSW schools, audiences across the country fell in love with Gus's story and his undying passion for wrestling.
Now Gayby Baby director Maya Newell and producer Charlotte Mars have joined forces with Gus again to create Wrestle!, a very lovable picture book about going against the grain and following your passions – even when both of your mums disagree! It's a funny story about love, family, identity and the joys of playing dress up.
OUTinPerth spoke to Maya Newell (pictured centre) about their collaboration.
How did the idea of creating a children's book arise?
When Gayby Baby was banned by Government Ministers and the NSW Premier Mike Baird from being screen during school hours, it caused a massive stir.
We were shocked that even the 'idea' of same-sex families and their children instilled such fear that it lead to powerful figures censoring something they had not even seen!
While this was horrific for us and the kids in the film, when the film opened in cinema's across the country a week later, about five new cinemas asked to screen it. We reached a much wider audience. One of the people who saw the film in cinemas was the wonderful Anna Mcfarlene who is the children's editor from Allen and Unwin.
Did you study hundreds of children's books as research?
Not really. But we did cast our minds back to what it feels like to have no books that represent you. There just weren't books that represented families like ours back then. So we wanted to write a book we would have loved as kids.
As a child, the books I was drawn to were books that showed alternative narratives to the classic fairy tales with hetero-normative happy-ever-after tales. I loved Princess Smartypants, Where the Forest Meets the Sea and Pippy Longstockings.
I think I understood from a young age, the social and political significance of books. I knew how powerful imprint they can be on young minds. I believe every child has the right to have their identity represented in the world around them.
Even now, whatever prejudices circulate the same-sex family debate, the sustaining influence of such prejudices and fear is a impoverishment of stories. We hope there are many more stories like this in the future, stories to change the cultural tide of conventional homophobia.
How have your lives changed since the Gayby Baby documentary came out?
For me, Gayby Baby has significantly altered the course of my life – I think that all films and creative ventures do. I take on projects knowing that there is a transformation, a learning or a process of becoming that will happen while making that film.
In Gayby Baby, I learnt something about the filmmaking world, how to make and release a film on our own terms. But I also learnt deeper into my identity as someone who is culturally queer. I have loved getting to know gaybies, queerspawn and LGBTIQ2 across the world. I have loved hearing what is different, what is unique and what is exciting about this next generation of the LGBTIQ community and how they/we see the world.
I have now just finished my new feature documentary, In My Blood It Runs. It too, is a film to empower and give voice to children who are so often overlooked in political debates and decisions that directly affect their lives. This new film is about the wellbeing of First Nations children in Alice Springs/Mparntwe. Once again like the kids in Gayby Baby, this child Dujuan has a truth to tell to power. That film will be released later this year.
Who is the book for?
The book is for all children and families. It is about a child who loves to wrestle, and he happens to have two mums. Really it speaks to parents of our modern age who are struggling with the question of how to raise boys with a positive identity?
How do we disentangle ourselves from traditional masculinity – where stereotypes of 'tough' 'rough' and 'mean' are damaging and at odds with our values.
The family in Wrestle! are overcoming those universal challenges in a funny, entertaining way. The book says, 'to be a feminist parent, you don't have to teach your boys to love pink, or your girls to love trucks.
It's just about saying to them, here are all the colours and all the toys – they are all available to you. But let's all have rigorous, questioning conversations about gender and be conscious as parents about how we treat our children in accordance to their gender.
What's the hardest thing about writing a children's book?
When you are making books in the contexts of such a scarcity of stories to represent families like ours, there is a huge weight in making sure that the representation of our community, through images and words is right. There is so many varying experiences, so many truths, so many identities and differences – how to represent it all? At some point you realise you can't. But you have to give it a bloody good try.
What did you learn about each other through creating this project?
Charlotte Mars (the films producer and co-author of the book) and I have been utterly intertwined for a long time. We have grown so much, taught one another about work ethic and most of all we have had so much fun trying to change the systems that surround us.
This project clarified for me that we have been on a massive journey with this film, Gayby Baby and that maybe we are coming to a natural end. Producing, writing and releasing this book feels like a last firework, a shimmering, a settling down.
We have lobbied for years to State and Federal parliaments for legislative change. We have been offered our voice, and encouraged gayby children to participate in major conversations and debates of our times. We have, together, won marriage equality and adoption equality for our families. Gayby children and our families are more visible and supported than ever. Now we need to snuggle up in bed with the family and read a book. That's how it feels. A big exhalation after a long run.
Wrestle! is available now from Allen & Unwin.
Graeme Watson
---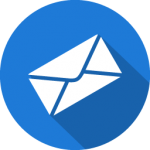 Subscribe
to OUTinPerth's E-Newsletter and keep up to date with the latest news.
Sign up now
.  
---