Georgie Stone named ambassador for AFL Pride Game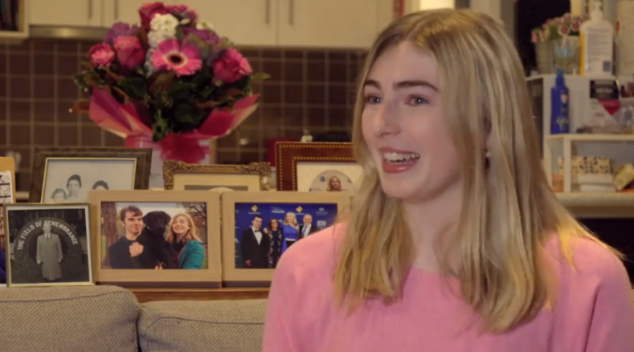 Transgender activist Georgie Stone has been named as the Pride Ambassador for the AFL's upcoming Pride Game hosted by St Kilda Football Club.
This year's match follows the theme 'I'll Stand By You', aimed at promoting the importance of family and support networks in the LGBTIQ community.
Stone, who is 2018's Young Victorian of the Year, says she is proud to support her team and their commitment to inclusion.
"I have been a St Kilda fan pretty much as long as I can remember. Watching the footy and barracking for the Saints has always been part of my life,"Stone said.
"Having my sporting team being so supporting of the LGBTIQ community is fantastic and I feel like now I can really enjoy the footy and go to matches and feel like I belong."
St Kilda Saints CEO Matt Finnis says the team's new tradition creates a sense of belonging for the club's players, coaches, staff and supporters.
"We're really proud of the work we do through the year when it comes to celebrating diversity and fostering a welcoming environment and the Pride Game is the ultimate show of that," Finnis said.
"The Pride Game shines a light on the importance of inclusion and ensuring football is a game for everyone and it's been a pleasure partnering with the [Sydney] Swans for the past few years to bring that concept to the big stage."
The Pride Game is conducted in partnership with VicHealth, who use the match to collect data on its effect on LGBTIQ+ fans of AFL.
VicHealth CEO Jerril Rechter said the game sends a clear message to LGBTIQ players, fans and community members that they are welcome and accepted.
"Our research has found three out of five LGBTIQ footy fans have experienced or witnessed homophobia or transphobia at a football game. However, over 90% of LGBTIQ people who attended the first Pride Game found it welcoming, safe and inclusive," Rechter said.
"VicHealth's vision – which I know is shared by St Kilda Football Club – is that all LGBTIQ players, fans and community members are welcome and safe in sport. Because no one should have to choose between being themselves and the sport they love."
The Pride Game between St Kilda and Sydney Swans will be held on June 9th at Etihad Stadium. A dollar from each Pride Pass and item of merchandise sold will be donated to Minus18.