Get your diary out there's lots of events on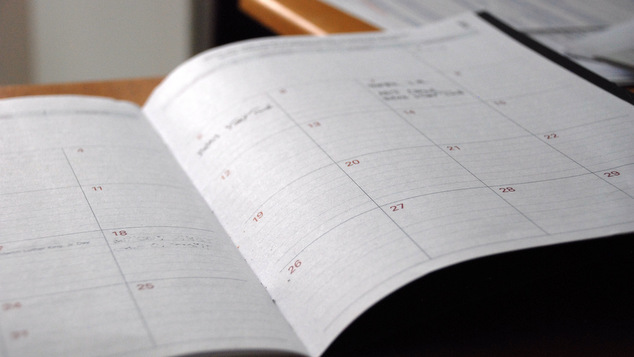 Get your diary out, there's a lot on this week in the LGBTIQ+ community.
Wednesday
Candleight Vigil for Orlando
Head down to the James St Amphitheatre in the Cultural Centre from 6:30pm tonight as the community comes together to show solidarity with those injured in the tragic shootings and pay tribute to all the lives that were lost.
James St Amphitheatre, Perth Cultural Centre, Northbridge
Freespace
A safe social drop-in session for all people under 26 who are same sex attracted, intersex, trans* and/or gender diverse.
Weekly on Wednesdays 5 – 8pm & Fridays 4pm-8pm, Freedom Centre, 93 Brisbane St, Perth
Wondersday
Each month the team at Wondersday take over a different bar and make a donation to a charity of the bar's choosing. This month's a little different as it's not in a bar. Head down to Miss Watson's Cafe at 39 Angove Street North Perth from 6:30pm. Tonight's event is in support of the WA AIDS Council.
Miss Watson's Cafe, 39 Angove St, North Perth.
Third Wednesdays
Head down to the bar at The Brisbane Hotel and you'll find a fun and friendly group of guys who catch up on the third Wednesday of each month.
Wednesday 15th June from 6pm – 8pm, Brisbane Hotel, Cnr Beaufort & Brisbane St, Perth
Drag Factory
Connections weekly amateur Drag competition kicks off around 9pm. Tonight The Court are asking for a gold coin donation when you enter the pub, they'll match every donation and send it to the victims of the Orlando shooting.
The Court Hotel, 50 Beaufort St, Perth
Lesbian Mud Wresting
Head down to Connections for the weekly spectacle of lesbians (and sometimes boys) sliding about in mud and wrestling for a cash prize. You can even sign up, strip down and take part. Like The Court, Connections will be matching gold coin donations for the victims of the shooting.
Connections Nightclub, 81 James St, Northbridge
Thursday
Sven Ratkze in Starman
For one night only at His Majesty's Theatre. Its the Australian premiere of this exciting show.
Extraordinary entertainer Sven Ratzke presents a dazzling new rock show inspired by the music of the legend that was David Bowie. Enter the hyper-real world of seventies glam-rock. Ratzke inhabits Bowie's multiple personas – a mad, bizarre, androgynous universe of incredible music and outrageous costumes.
His Majesty's Theatre, 825 Hay St, Perth – starts at 7:30pm
QCulture
A drop in session for all Aboriginal and Torres Strait Islander young people who identify as LGBTIQ.
Third Thursday of the month, 5 – 8pm, Freedom Centre, 93 Brisbane St, Perth
Quiz Night at The Court
The Court Hotel's weekly quiz night. The quiz kicks off at 7pm, head down and get a great steak dinner deal – all sorted.
Bingay and POP!
Bingay – the outrageous bingo game hosted by a drag queen opens it's doors at 7:30pm and gets underway around 8pm. Later in the night POP! takes over and the second round of the POP! Princess competition will be on around 11pm.  Donna Kabab, Lunar Sea, Ana Falacksis, Perri Oxide, Harvest Dubois and Vaboux are battling it out for the title of POP Princess 3!
Connections Nightclub, 81 James St, Northbridge
Friday
GRIND
LGBTQIAS event – an all gender – no dickhead strip club / cabaret club / night club with male & female strippers. Full stage shows every 30 minutes and drink specials. This month's theme is Myths & Legends.
Friday 17th June from 9:30pm, The Rocket Room, 174 James St, Northbridge
Bring It On: The Musical
The acclaimed staff and students of WAAPA bring this blockbuster musical based on the 2000 film to life with the flair and exuberance audiences have come to expect.
Saturday 11th – Saturday 18th June, Regal Theatre, 474 Hay St, Subiaco
Must Be the Music
Each week Connections DJ's play with you and tease you and they lead you through a journey through disco, house, progressive and even a touch of techno.
Every Friday @ 10pm – 5am, Connections Nightclub, 81 James St, Northbridge
Saturday
Live Music at Chapels
Enjoy live music in a relaxed dining environment and have a drink while you're there.
Every Friday and Saturday Night, 7pm-9pm, Chapels on Whatley, 196 Whatley Cres, Maylands
Roll Call at Connections
Go back to school with a lesson in fierceness from the girls at Connections College for Wayward Girls. Starring Barbie, Fay, Katya, Ruby, Delvira, Alexas and VJJ. Free entry before 11pm with school uniform.
Doors opens from 8pm, show on around 1am, Connections Nightclub, 81 James St, Northbridge
Sunday
WA Wanderers
The social mens walking group for gay guys and their friends meets every third Sunday of the month.
For more information or to RSVP, call 0415 249 265
Sundays at Swallow
The food is first rate, the choice of wines is adventurous and on Sundays they have sublime live music. Relax with a Sunday Session at Swallow Bar.
Every Sunday from 4pm, Swallow Bar, 198 Whatley Cres, Maylands
Georgi Kay at the 459 Bar
Musician Georgi Kay is back in town and playing a gig at the 459 Bar at The Rosemount Hotel. It gets underway at 7pm. Hindly and Gryff are the supports.
The Rosemount Hotel, 459 Fitzgerald St, North Perth
Image: Eric Rothermel at Unspalsh