Ghostbusters! Who you gonna call?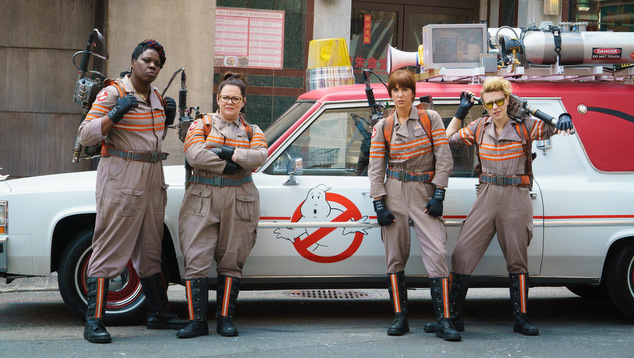 Ghostbusters | Dir: Paul Feig |PG | ★★★★
If a gender flipping genre defying pseudo scientific supernatural comedy is what you're looking for Ghostbusters will not disappoint.
Boasting the comedic pedigree of Melissa McCarthy and Kristen Wiig along side Kate McKinnon amd Leslie Jones this reboot/remake of the 1980's classic packs in a mighy wallop of gouls, ghosts and girl power.
Despite being fully loaded with references to the original movie, this incarnation succeeds in building on the original source material, while adding an entirely new dimension to the proceedings.
The plot is immaterial, since it follows the original spectral apocalypse in New York City down to the letter. What makes this work is four insanely funny women forming an unlikely girl gang that defies expectations both on screen and off.
Honorable mention must be made of Chris Hemsworth who blows out of the water the notion that beautiful people can't be funny as the himbo secretary who "supports" the fab four.
Much internet chatter has been made about the idea of a female remake of an all dude classic but even the originators of the franchise weigh in with their support with a couple of well placed cameos.
What really matters is the question, is this worth it? The answer is quite simply… Yes. Not to call it too early or oversell it too much but you will not have more fun in a cinema seat this year.
Clint Little