GRAI offer workshop for people with Type II Diabetes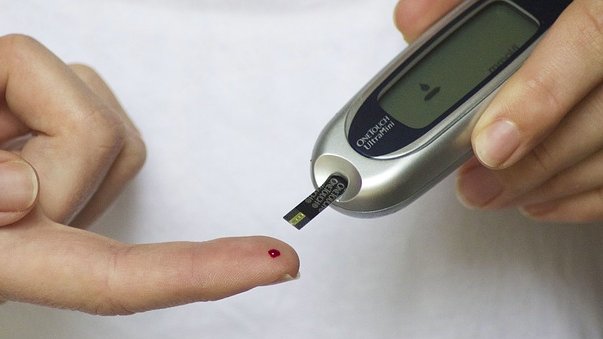 Gay and Lesbian Rights in Ageing (GRAI) are offering a free workshop for people recently diagnosed with type II diabetes.
Diabetes is chronic condition where the body does pancreas does not produce enough insulin, or cells become insulin resistant. Without treatment serious health problems can result.
The DESMOND workshop (Diabetes Education and Self Management for Ongoing and Newly Diagnosed) is a free one-day workshop that puts you in control of your condition.
The workshop being offered by Diabetes WA, and hosted by GRAI, is targeted at the LGBTI community, as research has shown that we sometimes resist engaging with mainstream medical services.
The workshop will allow people to meet other people with type 2 diabetes in a safe, supportive environment
Provide an opportunity to learn everything you need to know about type 2 diabetes, including information on food choices, exercise, stress, and medications.
You can also bring a friend, partner or family member for support.
The workshop will be held on Saturday October 14 from 9am – 4pm at 172 Campbell Street, Belmont.
People who are interested in attending should contact GRAI via email or phone 9436 3422.
Discovering I have Type II Diabetes
Last year during the Pride festival I began to feel unwell. I developed a pain on my right side. It wasn't there all the time, it came and went.
It was a busy time, there were lots of events to cover during the festival. Photographing and reporting the parade, and the multiple parties, is one of the biggest nights in our annual calendar and I'm not one to call in sick.
So I ignored it, and soldiered on. There's a mountain of research that shows that men resist going to see a doctor when we need to, we hold off on taking action. I'm a text book case.
Once the festivities of Pride were over I was exhausted, and the pain in my side was still there. I thought I might have a hernia, I went to see my doctor. He assured me I did not have a hernia. He ordered some blood tests.
A week later there was the news, I had a blood sugar reading that was sky-high, more than triple what it was meant to be. I was diagnosed as having Type II Diabetes. There is also the possibility that I have fatty liver disease, which would account for the pain in my side.
My Dad had been diagnosed with Type II diabetes about ten years ago. He passed away six months before my diagnosis. The news that I had the same condition was not completely unexpected, but it was a sobering moment.
Finding out more about the condition was enlightening, in retrospect I had all the warning signs. I was overweight, something that had occurred over many years.
I was always feeling hungry and thirsty. I had slow to heal cuts. I was always feeling lethargic. I experienced leg cramps. I experienced head-aches. As we went down the list of common symptoms, I had them all.
Now it was time for serious action. I immediately made major changes to my diet. No more junk food. No late night pizza, no convenient burgers. No more finishing work at midnight, and then finding something to eat.
It turns out all my favourite foods were now on a list titled 'not a great idea'. I decided to "grab the bull by the horns" and take on the challenge.
I gave up caramel flavoured whole-milk coffee, and opted for caffeine free green tea. I chose the wholemeal pasta and brown rice, and then later removed most carbs completely. No more desert, no more chocolate. I found myself looking for more and more salad recipes. I stopped drinking alcohol.
Within two weeks the pain in my side was gone. I quickly began to lose weight. You wish it would change overnight, but it took a decade to become overweight. So far I've lost nine kilos. I've dropped two trouser sizes.
Now when  I attend events I largely shun the finger food and just drink water. When we get invites to restaurant openings, I get a colleague to attend.
There are lots of challenges. I have to remember to take medication twice a day. I have to test my glucose levels via a finger prick test. Learning which foods, and what amounts, send my glucose levels soaring – everyone is different.
Making sure I have meals at the right time is an effort. Preparing healthy lunches to take to work is another thing to fit into my schedule. Setting aside time to do exercise every single day is another consideration.
Many of the challenges are psychological. I find myself looking for a can of Diet Coke in the mid-afternoon and desperately miss sitting in a cafe drinking coffee. I've tried alternatives Turmeric Lattes are great, Rooibos tea was horrible.
One of the great advantages of a new healthier lifestyle is I get heaps more sleep. I used to drink coffee and work late into the night. I can't do that anymore. Without stimulants I just fall asleep. People ask me if I feel healthier after making these changes… I feel more balanced.
Not eating junk food and giving up alcohol also has a positive effect on your bank balance.
Living with Diabetes has also given me a new appreciation of what friends who have other chronic illnesses deal with. It's highlighted the prejudice and stigma that friends who are HIV positive  face. No one has come up to me and asked why I didn't listen to the 'Live Lighter' advertisements, or argued that its my own life choices lead to this challenge.
There's a mountain of support available, from organisations like Diabetes WA, my doctor, my podiatrist, my Diabetes educator. But workshops like to one offered by GRAI are also an essential part of the treatment process, meeting other people facing the same challenge is invaluable.
If your taking on the challenge of living with Type II Diabetes, sign up for the workshop and we'll trade no-carb no-sugar recipes.
Graeme Watson