Greens call for LGBTIQ asylum seekers on Manus to be brought to Australia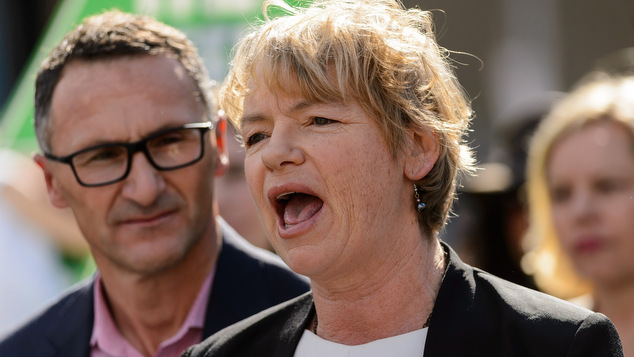 The Greens have called on the federal government to allow LGBTIQ asylum seekers on Manus Island to be settled in Australia following news the detention centre will close in October this year.
The party questioned immigration officials in senate estimates this week, highlighting the risks faced by queer asylum seekers on Manus Island.
Greens spokesperson for LGBTIQ issues Senator Janet Rice says the government is being "profoundly cruel."
"Many of these men have fled their home country because of their sexuality, so going home is not an option," Senator Rice said.
"Nor is Papua New Guinea where homosexuality is a crime punishable by up to 14 years in prison."
Senator Rice says Australia is a place that openly accepts LGBTIQ people.
"It's time to bring these men to Australia so they can be who they are without fearing for their lives."
Immigration spokesperson Senator Nick McKim echoed Senator Rice's concerns.
"The Australian government has put these men in an impossible position – they cannot safely return home and it is not safe for them in Papua New Guinea," Senator McKim said.
"Either way, their lives and liberty are at risk."
LGBTIQ advocacy group just.equal have also raised concerns about the safety of LGBTIQ refugees as the detention centre faces closure.
just.equal spokesperson Rodney Croome says bringing gay asylum seekers to Australia is a matter of urgency.
"It is profoundly cruel to give them two options that both involve the potential of being jailed or worse just because of who they are," Mr Croome said.
"They must be brought to Australia, or Australia must allow them to go to a country like New Zealand, Canada or the US where they will not be persecuted."
just.equal have launched a petition calling for the relocation of these asylum seekers to Australia, sharing the personal story of Amir who fled Iran after his life was threatened.
"I will be executed if I go back or be deported to Iran. I never feel safe in PNG and I haven't left the Center in 4 years. I cant live and feel safe in a place that my sexuality is a crime.I have been afraid to tell people in camp about my sexuality," Amir writes.
"There is many problems for gay guys on Manus. We have been detained among 850 men in small area and there has been many incident about it."
OIP Staff