Helpmann Award Nominees Announced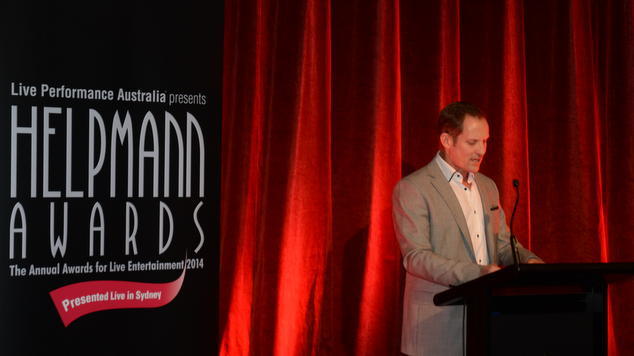 On Monday the 14th of July the nominations for the 2014 Helpmann Awards were announced simultaneously in separate events in Perth, Sydney, Melbourne, Brisbane, Adelaide and Hobart.
The Perth event was presented by actor Tod McKenney, alongside actress Greta Scacchi, WASO player Leanne Glover, opera performer Daniel Sumegi and Greg McNeill.
Western Australian nominees include Lisa McCune in 'The King and I' for best female actor, the West Australian Ballet's 'Ballet at the Quarry: Romeo and Juliet' was nominated in the best ballet or dance work category, WA ballet dancer Fiona Evans in 'Onegin' for best female dancer in a dance or physical theatre production, WA dancer Andre Santos in 'Peter Pan' for best male dancer, the West Australian Symphony Orchestra's 'Asher Fisch Conducts and Plays Mozart' for best symphony orchestra concert, rock band Tame Impala for best Australian contemporary concert,  'A Midsummer Night's Dream (As You Like It)' for best visual or physical theatre, 'Storm Boy', a Barking Gecko Theatre Company and Sydney Theatre Company co-production for best childrens' presentation, and WAAPA graduate Lucy Maunder is up for best female actor for a supporting role in a musical for her role as Rizzo in 'Grease'.
For a full list of the nominees, click here.