Here is a protest with a difference: Dress up and Drag the City!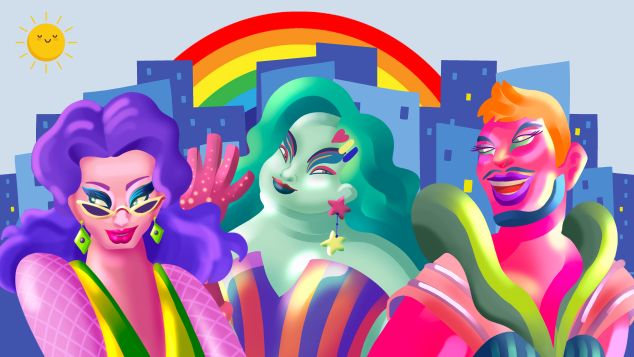 Queer Liberation Boorloo is a new LGBTIQA+ focused rights group and they've got a creative protest action coming up soon – 'Drag the City'.
Here's how the event is described on their Facebook page.
"Queer people are under attack around the world. Most recently the right has attacked Drag Story Hours. Leading many queer events to be cancelled over East. These attacks made their way to Perth with a gaggle of bigots screaming at children and displaying Nazi salutes at a drag story hour event at Perth Library.

"The increased queerphobia is an existential threat to all queer people and we must stand united, defiantly in the face of bigotry. So join the rally at Perth Cultural Centre on the 10th of June, and let the far right know that we won't be chased back into the closet. Let's make the only thing louder than our voices be our campy costumes.
"Queer Liberation Boorloo is proudly independent from and resistant to Rainbow Capitalism. There will be a small non-sponsored prize for best dressed at the rally." the group said in their announcement.
Last month there was a noisy protest outside the City of Perth's Drag Storytime event which also included a man making Nazi salutes and while others vocally accused LGBTIQA+ people of being pedophiles.
It comes alongside a marked increase in LGBTIQA+ events across Australia being forced to cancel due to threats of violence against attendees. Last year Fremantle's Youth Pride Group was forced to cancel an event featuring drag perfomers after it was targeted by conservative groups. The event was later held at a secret location.
The call for drag events to be closed down has spread from the USA where several states have introduced legislation outlawing drag performances from occurring in public spaces, or in front of people under 18-years of age.
OIP Staff