Here's a party – World Pride will be in Sydney in 2023!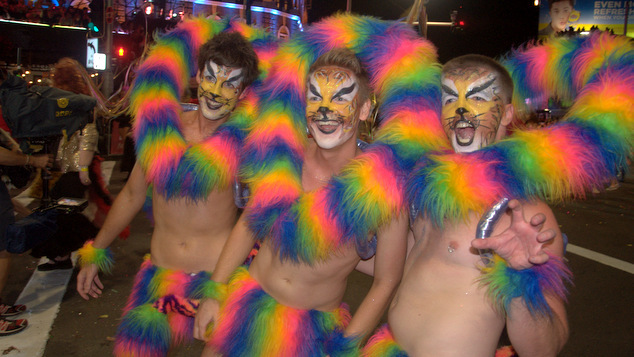 World Pride will be held in Sydney in 2023, Sydney's Gay and Lesbian Mardi Gras has won the bid to host the massive event in conjunction with their regular celebrations.
Members of the worldwide InterPride network of Pride organisations voted between Sydney, Montreal and Houston as the host city for World Pride 2023. Australia won with 60% of the vote.
Sydney's bid for the event was made with the backing of the New South Wales government and their campaign highlighted that hosting the event in Australia would have a positive effect across the entire region. Many countries in Asia-Pacific still have discriminatory laws against LGBT+ people.
The theme for the event will be 'Fearless', and it will coincide with Australia's 45th anniversary of the first gay and lesbian Mardi Gras in 1978.
A delegation from Sydney Gay and Lesbian Mardi Gras travelled to Athens, Greece to make Australia's case for holding the event, highlighting the role indigenous Australians will play in the event and noting that the Sydney based event would potentially be the most multicultural World Pride ever held.
It's estimated that the Mardi Gras attendance figures will leap from around 700,000 to more than 1 million in 2023, and the event will make up to $1.1 billion for the state.
Mardi Gras is planning to expand the annual parade to allow 80,000 members of the LGBTQIA community to march, plus they'll be a massive concert on Bondi Beach for 30,000 people, a welcome ceremony in Sydney's Centennial Park, and an international conference on health and human rights issues.
Established in the year 2000, World Pride has previously been held in Rome, Jerusalem, London, Toronto, and Madrid.
World Pride was held in New York City earlier this year to coincide with the 50th anniversary of the Stonewall Riots, the event is held every two years. In 2021 the event will be hosted by two cities, Copenhagen in Denmark and neighbouring Malmö in Sweden.
Sydney's 2023 celebrations will be the first time the event has been held in the southern hemisphere and is expected to be a tourism boon for not just New South Wales, but the whole country.
Here's the moment the Australian delegation found out their hard work had paid off.
---