Homopolitan deliver a creative party at Connections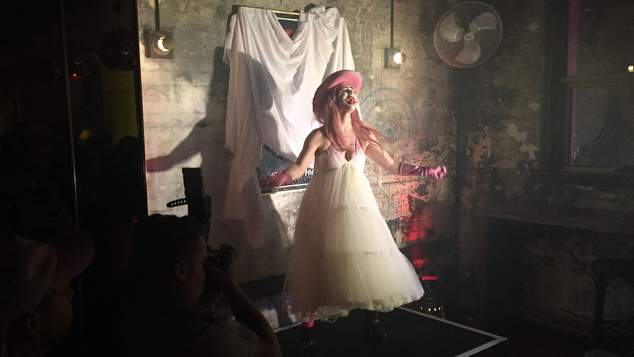 At a time when it's often asked if a night out at a 'gay club' is just like a night out at 'any club' a new collective has arrived to deliver a quintessentially queer party.
Homopolitan launched back in April and last week had their second outing at Connections Nightclub. The early evening event that runs from when the doors open at 8pm through to midnight was a distinctly different experience and filled with a style that echoed days gone by.
Music was provided by DJs Pete, Cooper, the amazing Rok Riley and Big Daddy Nik who played a mix of house, electro and hip hop. While performances came from Ash Traylia, Bonnie Darko, Boyname and Rita Hoedown of the Real Housewives of Northbridge.
The performances were beautifully trashy and reminiscent of a Picaboo party from the early 1990's. The kind of performance and costuming that was probably thought up earlier in the afternoon rather than having been through weeks of rehearsals.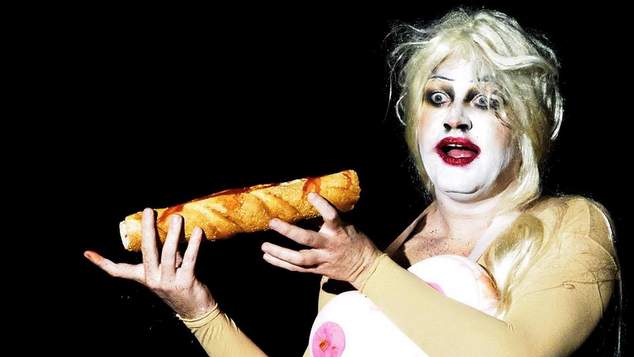 Tonight the Homopolitan crew return to Connections, teaming up with the Connections crew, for a special WA Day celebration. Bogue – think Bogan meets Vogue – is on this evening from 8pm through to 2am.
Outside of the terrace the Real Housewives of Northbridge and Boyname will be performing, there'll be an impromptu 'walk off' hosted by Veronica Jean Jones at midnight so everyone can show off their Bogue fashion.
DJ Roski and Hyperpussy from RTRFM's All Things Queer will be playing, as will Connections main man Tim Brown, Oshii and PT MC and Elroy Biscayne.
There will also be a performance from Gendermess with Skye Scraper, Ginava and Donna Kebab, plus the intriguing Ash Baroque (pictured above) will be making a return to the Connection's terrace.
Bogue is at Connections Nightclub, Sunday 3rd June from 8pm, 81 James Street, Northbridge. 
OIP Staff
---