Hop on down to Connections & The Court this Easter long weekend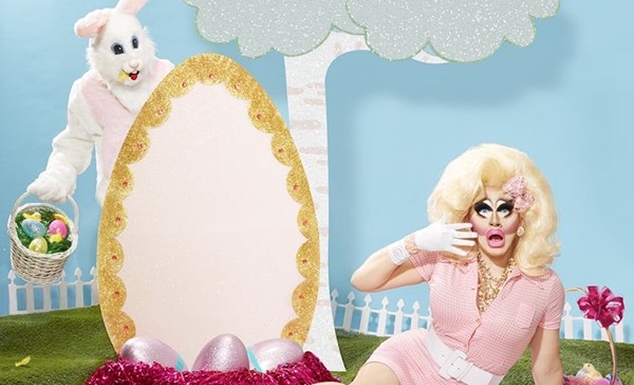 You don't have to be a fan of chocolate and Jesus to enjoy a long weekend! If you're looking to make the most of the next four days, here's how to keep it queer over the Easter break at our two favourite venues.
Connections Nightclub
THURS 13th: Easter Poptastic!
Easter means an extra big serving of POP! at Connies, with super-sweet pop bangers on the dance floor all night long. '70s and '80s sounds in the Lounge and on the Terrace and re-live (or experience?) the '90s in the main room.
And it just wouldn't be POP! without drag queens! There will be an extra special Big Gay Show starring the incredible BarbieQ, Veronica Jean Jones, Alexas Armstrong, Ruby Jewelz and Fay Rocious.
FRI 14th: CLOSED
SAT 15th: Beauty Shop 2: Back In The Salon
Bam! The Sequel! The follow-up to one of Connections most loved productions shows is here and it's been beautifying audiences for a few weeks already.
Catch Barbie, Shiela Mann, VJJ, Alexas, Ruby, Katya Kokov, Scarlet Adams and apprentice Donna Kebab as they take you back to the Beauty Shop this long weekend.
It will also be business as usual with Must Be The Music – so come for the show, stay for the music and get into the good times.
SUN 16th: Resurrection
Were the '90s and '00s the eras your loved clubbing at Connies the most? Is that the period that produced the best dance music? Then this is the night for you.
Get resurrected with DJs JJ & Seb Sharp in the main room and our pals Tim Brown and Feminem on the terrace for all your favourites from the last two decades.
The Court Hotel
THURS 13th: The Gayest Night Ever!
Don your rainbow apparel for the Gayest Night Ever at The Court Hotel. Scarlet Adams and Alexas Armstrong will be putting on fabulous shows to guide you through the camp soiree tonight.
Sissy that walk onto the dance floor with DJs Timbee and Leask and get into the drink specials that are sure to be flaming.
FRI 14th: CLOSED
SAT 15th: Regular shenanigans!
SUN 16th: Gay Prom: 007
Gay prom is back! Relive your high school prom queer style with this throwback fantasy at The Court. Get in your best super-spy gear and get shaken – not stirred – with this year's James Bond theme.
Hostess with the mostest Octopussy Scarlet Adams will be putting on some explosive shows and there will be prizes for the Prom King & King and Queen & Queen! Will you go to prom with me? (No seriously, will you?)
For more information, head to Connections and The Court websites.
OIP Staff
Image:- Twitter