Impressive Debut: Giving Up the Ghosts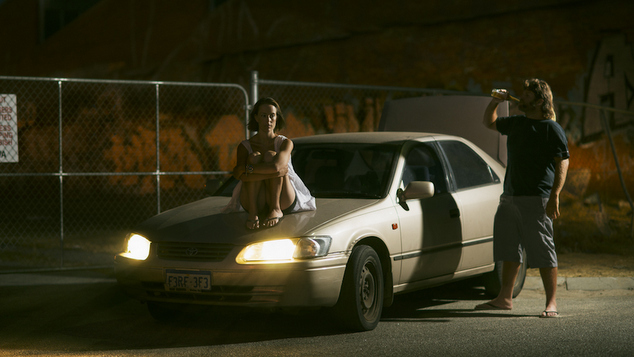 Local stand up comedian Sarah Young has delivered a thought provoking black comedy with her debut theatrical work, 'Giving Up the Ghosts'.
The show successful walks a tightrope over the rapids of political correctness as it explores serious themes while effectively delivering an entertainment experience.
The story is comedic and satisfying while concurrently being though provoking and ethically challenging.
A woman waits by a car in front of an old abandoned out-of-the-way factory on the edge of town. She meets a man who she's connected with through the internet, they've never met before but together they're going embark on a perilous journey.
The woman is timid, she's awkward and shy, while the man she's meeting is a loud ocker Aussie bloke. As they set about putting their plans into action they begin to get to know each other and discover what they have in common, and what makes them very different.
Read More: Director Joe Lui talks to OUTinPerth about the production.
This is a show that tackles serious themes head-on, yet at the same time, it's incredibly funny. The humour is delicately balanced and delivered brilliantly by Georgia King and Paul Grabovac. Both actors are in top form creating characters full of nuance and complexity.
The performance is carefully paced, with difficult long silences creating a tension filled atmosphere, and while there is a simple set to represent the actors surroundings they bring it to life with the audience using their imagination to join the dots.
Director Joe Lui, who usually is directing his own more experimental works, has stepped out of his comfort zone and created a production that delivers a carefully crafted narrative and compellingly interesting characters.
This is a show that will leave you thinking, first class theatre.
'Giving Up The Ghosts' is at the Blue Room until July 12.