Israel Folau and Rugby Australia reach out of court settlement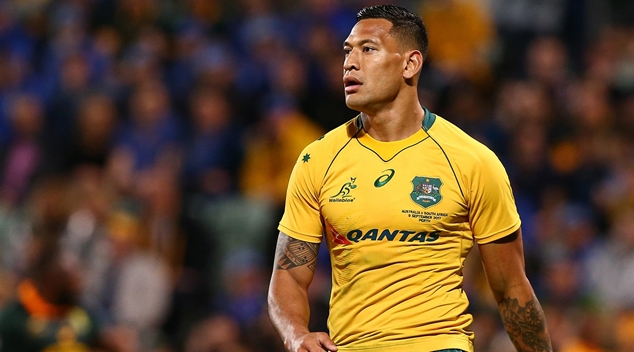 Rugby Australia and terminated player Israel Folau have reached an out-of-court settlement ending a long legal battle.
Folau was sacked by his employer after he made a social media post suggesting that declared that a range of Australians, including homosexuals, would be going to hell unless they embraced Christianity.
The post came after the player had previously been warned that his social media posts were deemed inappropriate by the football code.
A joint statement from Rugby Australia, NSW Rugby and Folau said the social media post "reflected Mr Folau's genuinely held religious beliefs" and he did not intend any harm or offence.
"Mr Folau wants all Australians to know that he does not condone discrimination of any kind against any person on the grounds of their sexuality and that he shares Rugby Australia's commitment to inclusiveness and diversity."
The financial terms of the settlement were not revealed, but Folau had been asking for $14 million in damages. With the assistance of the Australian Christian Lobby, he had raised over $2 million from public donations to cover legal costs.
Folau has previously said that if the entire $2million was needed for his legal case, the money would be returned to those who donated it.
The resolution comes after several days of marathon length mediation sessions between the parties.
OIP Staff
---