It's Famous Sophie!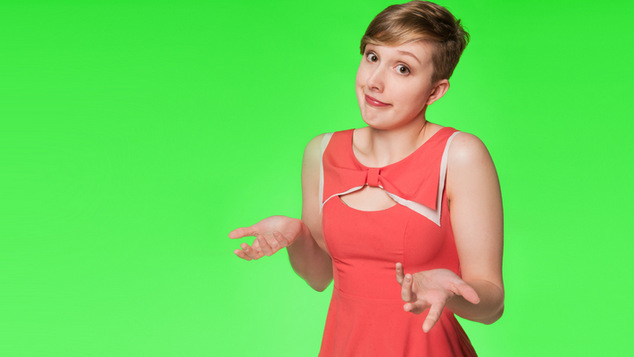 Sophie Joske had a sell-out season of her previous Fringe World show Become a Functional Adult in 45 Minutes. Now she's back for Fringe World 2017 with a brand new show Household Name, which is all about her plan to crack the big time.
What is your strategy for taking your comedy from Fringe to the mainstream?
Well for this show I've got Adam Peter Scott on board as my director. He's a really experienced stand up who says he's got what it takes for me to be a star. We've been working really hard on writing some material that hits the lowest common denominator so everyone can enjoy it. I'm dead inside.
When you hit the big time – what will you be splurging on first?
I want to become a lady of leisure, so the first thing I'll need is a silk dressing gown with marabou trim that trails along the floor. I'll wear it to answer the door when the delivery men come to drop off my antique champagne glasses, and when family visit to tell me I've lost touch with my true self and I need to come home. But I won't listen. Because they love me out there, Aunt Sally! EVERYBODY LOVES ME!
You've offered to sell your soul – but how do you measure its value?
After a certain number of years working in the arts, 'soul' and 'value' become abstract concepts. After all, what is 'money'? Will I ever be able to move out of my parents' house and go to the dentist more than once a decade? What was the question?
You say you want to be a "Household Name" – what level are we talking here? Television's Mike Whitney?
My aim is to become so famous it becomes a bit of a nuisance. I'd like to be able to deliver long monologues about how I just want to walk down the street and buy some eight thousand dollar shoes like a normal person but everybody just wants a piece of me! CAN'T YOU VULTURES JUST LET ME BE?! I'm always striving in life to acquire more common ground with Britney Spears so we have heaps to talk about when we finally get brunch together.
What other Fringe World shows are you looking forward to?
My goodness, the Fringe World catalogue this year is thick enough to kill a man and there are so many acts I'm excited about!
My esteemed director Adam Peter Scott is doing his own solo show called Thunder God and Other Tales in the very same room right before Sophie Joske: Household Name! Those good-looking improvisers The Big Hoo Haa are bringing back their 24 hour show and there's a sexy up and comer called Emma O'Sullivan performing a one woman show called Where Be the Winged Apes? That kid's going places, I tell ya!
Sophie Joske's Household Name is at the Hokkien House inside Noodle Palace from 20 January. Get tickets at Fringe World.
Leigh Hill, image: Shaun Ferraloro