Jackie Gillies Releases Line of Alcoholic Beverages
Real Housewife of Melbourne and psychic to the stars Jackie Gillies has released a line of ready to drink vodka and alcoholic ice teas.
La Mascara Beverage Co. is the brainchild of Jackie Gillies and her husband Ben, who is the drummer in Silverchair. The range promises high quality all natural ingredients in their ready-made cocktails, which are inspired by the glamorous masks of the Carnivale festivals of South America and Europe.
Gillies and her husband can be seen developing the range in the first season of 'The Real Housewives of Melbourne'. The psychic and cocktail developer is currently at work filming season 2 of the reality show and working on a new flavour.
The La Mascara range includes a number of ready-made cocktails such as the Cloudy Apple and Mint Mojito and the Raspberry and Lime Cosmo, several flavoured ice teas in the High Tea range, with vodka and tequila coming soon.
An LGBT advocate, Gillies will be making appearances on Sydney's gay radio station OX Live and Melbourne's JOY 94.9.
You can also book a session with Gillies as a psychic. According to her website, Gillies herself predicted that she would star in 'The Real Housewives of Melbourne' and "is a psychic, medium and medical intuitive who has an incredible ability to see the past, present and future and connect with departed loved ones and spirit guides."
You can find out more about La Mascara Beverage Co. or Gillies' abilities as a "medical intuitive" on her website.
Sophie Joske

---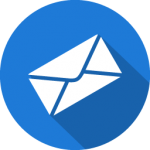 Subscribe
to OUTinPerth's E-Newsletter and keep up to date with the latest news.
Sign up now
.  
---