Janelle Monae and Kimbra to Team Up for Australian Tour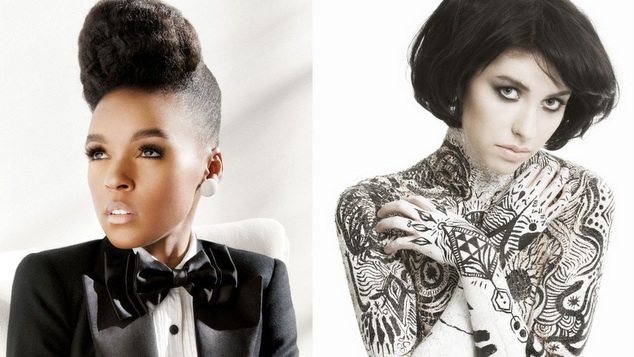 Today in perfect human beings being flawless together, everybody's favourite quiff-tastic Tuxedo-wearing electric lady Janelle Monae and Kiwi superstar songstress Kimbra (of Gotye duet fame) have announced that they will be teaming up for a tour of Australia!
In a scene taken directly from my wildest dreams, two met in July 2013 at the Montreux Jazz Festival where they bonded over their shared love of Prince. Now they are uniting for the Golden Electric Tour, in which they'll perform separate sets with their bands as well as performing together.
And yes, they are coming to Perth! The tour kicks off in our fair city on May 16th at Challenge Stadium. Tickets go on sale next Thursday April 17th.

Check out this promo video of the two supersonic ladies jamming together in matching outfits:
And while we're there, why don't we revisit Kimbra's 2010 hit, Settle Down?
And hey, there is never a reason not to listen to Janelle Monae's 'Tightrope'!
Aaaaaand also Q.U.E.E.N. with Erykah Badu because it's one of the most stylish videos of all time:
Sophie Joske