Janet Rice calls for Australia to accept refugees from Chechnya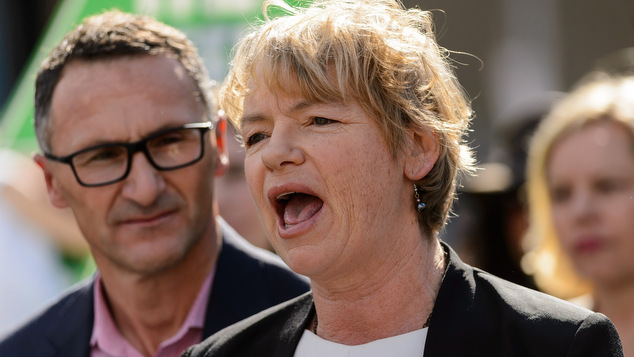 The Greens' Senator Janet Rice is calling on the federal government to be more proactive in addressing the treatment of gay men in Russia's Chechen Republic, including taking in gay and bisexual men from the region as refugees.
Last week Senator Rice moved a motion calling for Australia to work with other countries to bring about a United Nations resolution to push Russia into action. The move was quickly shut down by the government who refused to allow the motion to be brought to a vote.
Tonight Senator Rice will speak at Melbourne's Pink Wolves Vigil: Solidarity for Gay and Bi Men in Chechnya.
"This vigil is a show of solidarity to the men in Chechnya who are in grave danger because of their perceived or actual sexuality. Last week in the Senate, I moved a Motion calling on the Australian government to do more in response to the persecution of gay and bi men in Chechnya. The government blocked a vote on this Motion," Senator Rice said.
"It is especially important that the Australian government comes out to say it is prepared to take Chechen gay and bi refugees."
Senator Rice also noted that tomorrow, 17 May, is the International Day Against Homophobia, Biphobia, Intersexism and Transphobia (IDAHOBIT).
"IDAHOBIT draws attention to the violence and discrimination faced by lesbian, gay, bisexual, trans, intersex and queer people all over the world. The state-sanctioned persecution of gay and bi men in Chechnya is a prime example of why the LGBTIQ community desperately needs IDAHOBIT, and why the Australian government must do more to stop the horrific homophobic violence in Chechnya."
The vigil will be held from 6-7pm tonight, Tuesday May 17, in Federation Square, Melbourne.
OIP Staff