Jazz legend Herbie Hancock to tour Australia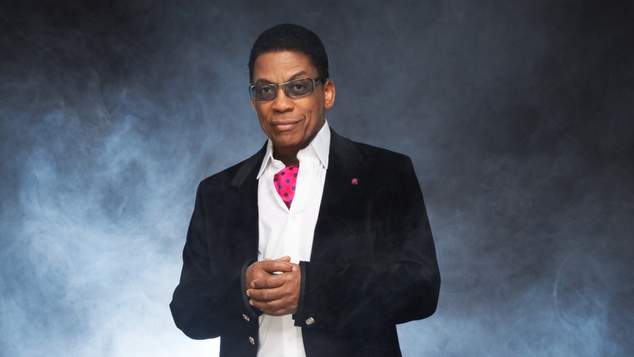 Jazz legend Herbie Hancock is going to be touring Australia and New Zealand through May and June.
The tour will include headline performances in Brisbane, Canberra and Perth – starting at Perth's Riverside Theatre on May 31 at QPAC Concert Hall on Sunday June 2, and Canberra Theatre on June 7.
Hancock will also headline at Wellington Jazz Festival on Wednesday, June 5 in an exclusive New Zealand appearance, as well as performing at two already announced concerts at the Melbourne International Jazz Festival on June 8 and 9.
No Sydney performances have been announced at this stage, but promoters say details of a major Sydney concert will be announced shortly.
Hancock is joined by a line-up featuring long-time band members, virtuoso drummer Vinnie Colaiuta, Brooklyn-based bassist James Genus and guitarist Lionel Loueke.
Herbie Hancock has enjoyed a long career that has traversed many different styles and genres of music. The author of modern-day standards such as Cantaloupe Island, Chameleon and Rockit, not to mention hundreds more compositions, Hancock's prolific recording career has provided samples for generations of hip-hop and dance artists.
He has also been involved in long-term and iconic partnerships with other artists ranging from Wayne Shorter, Stevie Wonder, Pink, Tina Turner and Annie Lennox to Snoop Dogg, Flying Lotus, John Mayer and Paul Simon.
Early in his career Hancock played alongside jazz legends like Miles Davis and Donald Byrd. In the 1970's he explored different musical styles including jazz fusion, funk and electro.
In 1983 he scored a huge hit with Rockit a jazz hip-hop number, the song and it's eye-catching video were popular in the early days of MTV. A constant collaborator with other musicians, Hancock won a Grammy for Album of the Year in 2007 for River: The Joni Letters – a tribute album to folk singer Joni Mitchell.
So far in his career Hancock has recorded 41 studio albums, five soundtracks, twelve live albums and released many compilations of his work.
Tickets for the Perth, Brisbane and Canberra concerts will go on sale at 12pm Friday, March 15 from Live Nation.
Source: Media Release
---