Jessica Mauboy shares feel-good video for 'Right Here, Right Now'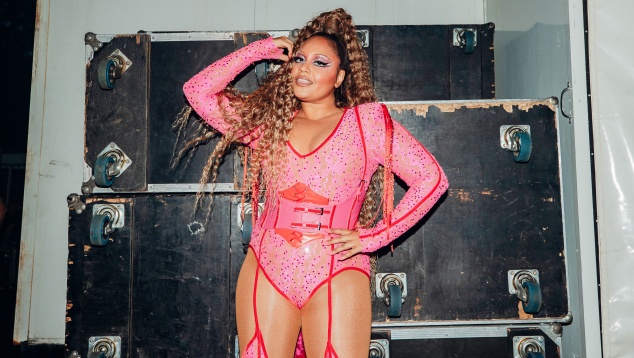 Fresh from her performance at WorldPride alongside Charli XCX and Kylie Minogue, Australian pop icon Jessica Mauboy is back with the vivacious Right Here, Right Now.
The infectious, kaleidoscopic new single is a celebration of living in the present, guided by Mauboy's glowing positivity.
"Right Here Right Now is about being present and embracing all your qualities and accepting who you are," Mauboy says.
"We try to be perfect, but at the end of the day, it's a statement, you've turned up with all that you are and you're ready, embracing and celebrating all of you!"
With Right Here, Right Now, Mauboy set out to capture a communal celebratory spirit. "The only thing we can control in life is our present, and it's a song that's about finding peace and joy through accepting where you are now and leaning into it," she says.
She's spent the year so far celebrating her catalogue with large crowds. Last month, she dazzled with a massive show at the opening night of WorldPride in Sydney.
She has also announced that she will reprise her coaching role on The Voice later in the year, adding to a busy year for Mauboy.
Right Here Right Now is out now.
Image: Jordan Munns
---

You can support our work by subscribing to our Patreon
or contributing to our GoFundMe campaign.