Joel Creasey and Myf Warhurst are SBS's new Eurovision hosts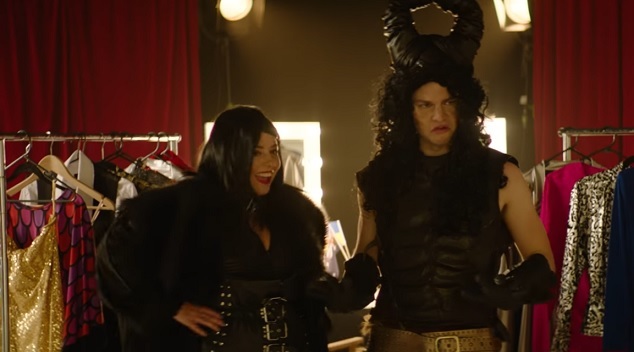 Eurovision broadcaster SBS have revealed that our boy Joel Creasey will be joining radio host Myf Warhurst as the new presenters of the musical competition this May.
Creasey and Warhurst take over from outgoing host Julia Zemiro, who's name had become synonymous with the beloved competition.
SBS Managing Director Michael Ebeid says Australians have embraced the competition over the last three years as a competing nation, and since the first broadcast over 30 years ago.

"As a nation, we feel incredible warmth and admiration for the countries, their cultures, the contest and what it represents," Ebeid said.
"Already loved by Australian audiences, Joel Creasey and Myf Warhurst perfectly capture this spirit, and we're thrilled to welcome them as SBS's new Eurovision hosts."
Creasey says he could not be more ready to accept the job.
"I've started studying up on this years' acts and am going to need to map out my plan of dressing rooms to sneak into backstage," he said.
"I've got my eye on the Swedish backup dancers and Romanian rap yodelers at this point."
Eurovision Song Contest airs from 7:30pm from Friday May 12th – Sunday May 14th on SBS.