Without marriage equality Sasse and Minogue won't wed
British actor Joshua Sasse has told Channel 7's Sunrise that he and fiance Kylie Minogue would love to get married in Australia, but won't unless marriage equality is achieved.
The star of the TV show Galavant and the pop superstar became engaged back in February, but Sasse has declared that as much as they'd love to tie the knot in Minogue's home town of Melbourne, they won't do it while the Australian government continues to block same sex couples from getting married.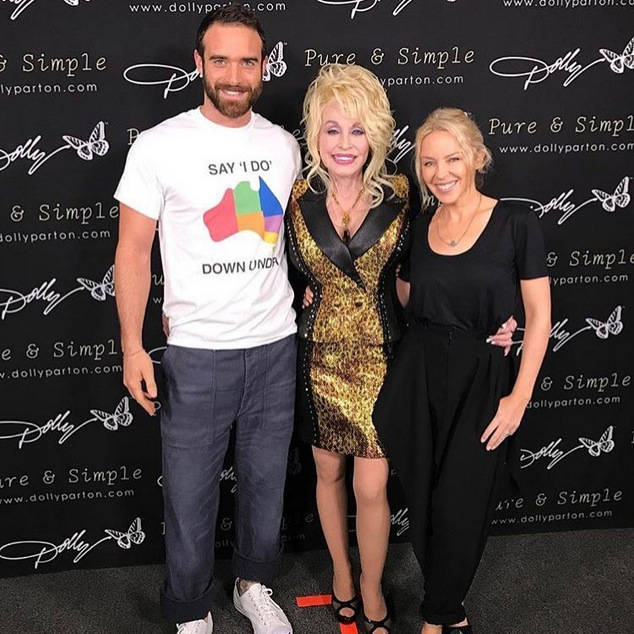 Last week Sasse and Minogue launched their Say 'I Do' Down Under campaign getting celebrity support for the cause.
Iconic singer Dolly Parton was the one of the first to add her name to the campaign, and TV host Kelly Rippa, Scissor Sisters' frontman Jake Shears and electro band Nervo have added their names too. While Actress Margot Robbie wore the campaign's T-shirt on the season opening of Saturday Night Live.
This morning Sasse said he was astounded when he discovered that Australia didn't allow same sex couples to marry.
"I simply can't fathom on any level – where its moral, religious or anything – that I have the right to get married to the person that I love and somebody else doesn't just because of their sexual orientation. That is not what equality is all about."
OIP STaff